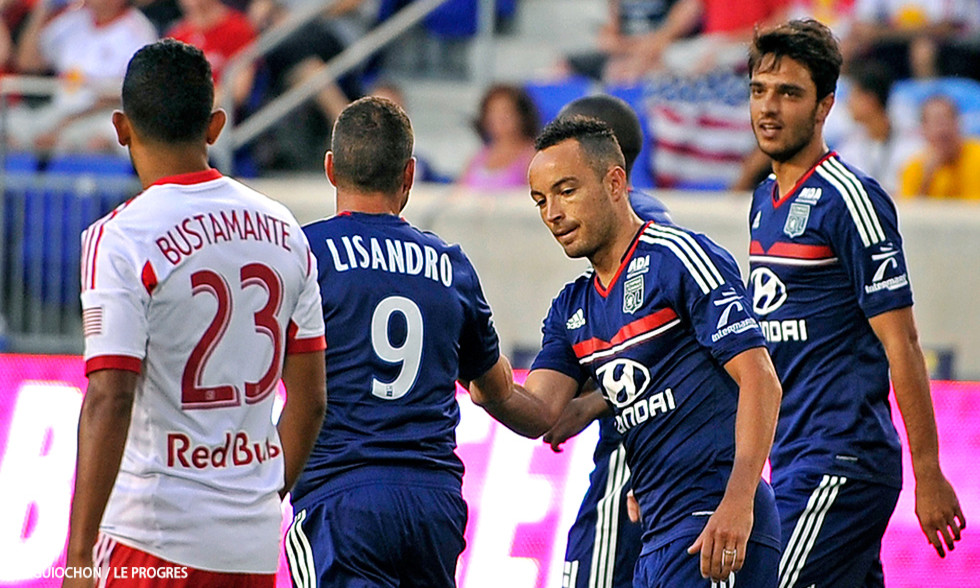 Check out who said what after OL's 2-2 draw with the New York Red Bulls on Tuesday...
Danic
"We're a bit disappointed. We wanted to show we were getting stronger and we didn't do that. As a team, we were average after a good opening 15 minutes. Then the Red Bulls really took the game to us. We made life difficult for ourselves. But of course, we are coming off a very hard week of preseason training and it was very, very hot. Personally? Not great, but I still have to get to know my teammates and it won't happen overnight. The goal? I got the move going for the goal, but it doesn't mean much."
Zeffane
"It's a bit disappointing after a good start. It really isn't easy in that heat. The substitutions made a big difference. We fought back after conceding that second goal. Playing on the left and the right? I don't mind at all. I have done it a lot in the reserves. Tonight it worked well down the right with Yoann Gourcuff. I really learnt a lot last season. I know what to expect this season and I have to keep working hard."
The start and the finish were good
Anthony Lopes
"I feel really good. We got another game under the belt and again, we had to stand up to the physical challenge. Both goals we conceded were quite similar. It all happened very quickly and we didn't have time to react."
Rémi Garde
"I thought both sides played well. The New York Red Bulls are as good as European teams. I wasn't totally happy with our performance, especially when we didn't have the ball. We made too many mistakes. The start and the finish were good with plenty of movement and pace in behind.
Why couldn't we keep it up for 90 minutes? Perhaps because of the heat and the fatigue due to the amount of work we have been doing in training. The defensive frailty? Yes, it was especially evident when we didn't have the ball and we weren't compact enough, not enough of a block."
What are your first impressions of Miguel Lopes?
"I thought he played well. He was good in defence and attack. I am pretty satisfied." The squad dug deep to come back? "Yes. But we can't afford to waste time. We do have some depth in attack. But the season will be long and difficult. We have to be careful, especially with our young players. For the moment, there are some good things and other things that need correcting. I know it's a bit obvious to say that, but that's exactly how I feel at present."