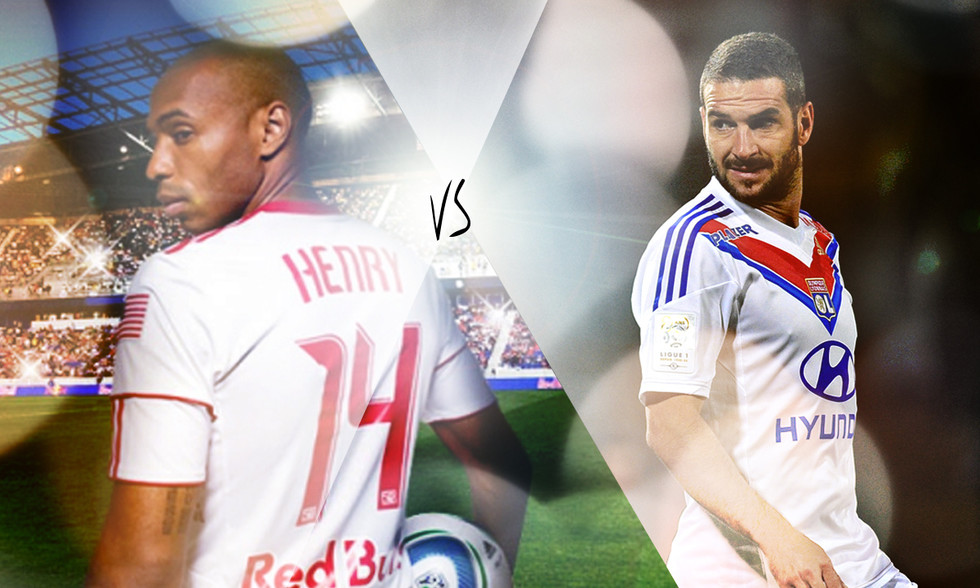 Hard at work at their New York training camp, Olympique Lyonnais play their second match against the Red Bulls, on Wednesday morning at 2am French time... It's the chance to get back into a game situation and also continue the preseason preparations...
Olympique Lyonnais are not in New York as tourists… Even if they are enjoying the imposing setting of the Big Apple, this six-day camp is not about sight-seeing. In the city that never sleeps, the OL players have been working hard with early morning exercises, followed by training and weights work every day… in other words, it's been intense. And Wednesday's match will be more of the same.
After an encouraging draw against Pogon in the Polish city of Szczecin, Les Lyonnais are adjusting to American time to be ready to take on the New York Red Bulls. The club that used to be known as the MetroStars is based in New Jersey, and is yet to win the Major League Soccer championship. They reached the final once in 2008. Their best performance in the USA Cup was also a final appearance back in 2003. In 2013, the Red Bulls sit third in the Eastern Conference and sixth in the table of the two Conferences combined. In the Cup this season, they were eliminated in the round of 16. They are, however, coming off a great performance against Eastern Conference high-flyers Montreal.
The match will also give OL the opportunity to catch up with some familiar faces. The Red Bulls technical director is none other than Gérard Houiller, OL coach between 2005 and 2007, with whom the club won two Ligue 1 titles and two Trophées des Champions. The New Yorkers attack will also bring back a few memories. One is Peguy Luyindula played for Lyon between 2001 and 2004, scoring 46 goals in 126 matches and winning three Ligue 1 titles; the other is Thierry Henry, the national team's all-time leading goal scorer, who never played for OL but left an indelible mark on the history of French football. Another legend, this time 100% Lyonnais, and who could have taken part in this match is Juninho who terminated his contract with the club just two weeks before Wednesday's game….
OL also make their return to the Red Bull Arena. The stadium holds 25,189 and is also a source of fond memories for supporters of Les Gones. On 28 July 2012, Les Lyonnais won the Trophée des Champions here on penalties against Montpellier…a seventh crown in this competition.
A city, a stadium, familiar faces... all the ingredients to make this friendly match a celebration of football, especially for Miguel Lopes who will most certainly make his debut for the club. But with the Champions League approaching quickly, Rémi Garde will be approaching this match as a serious test and the chance to give certain players some much-needed playing time, in order to draw more conclusions on his players' compatibility, their form and their fitness. He will know more after Wednesday match...