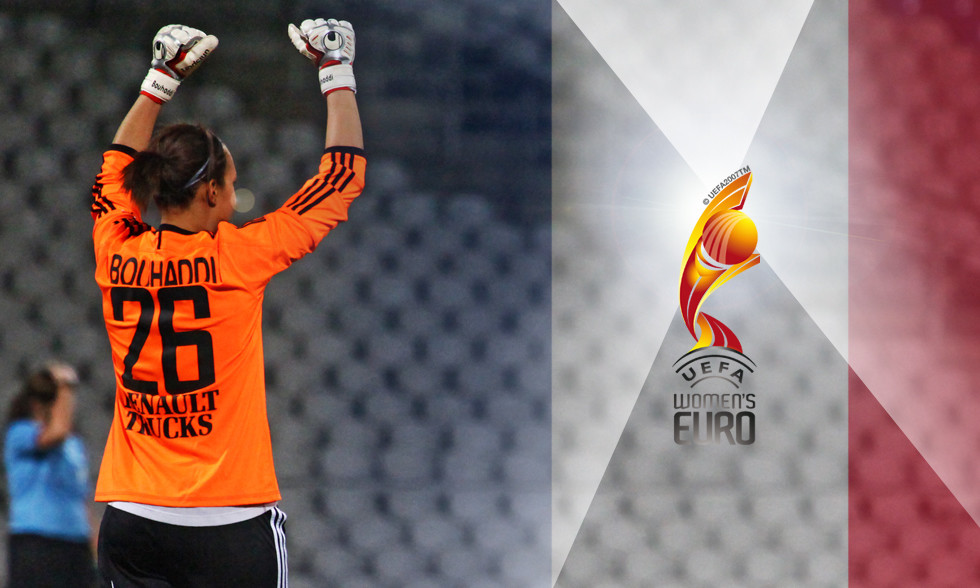 The France women's national team qualified for the Euro 2013 quarter-finals courtesy of a 1-0 win over Spain on Monday.
France overcame Spain on Monday evening to qualify for the tournament quarter-finals and cement top spot in Group C with one game left to play, against England.

The only goal of the game was scored by Olympique Lyonnais defender Wendie Renard in the fifth minute when she headed home a corner from clubmate Louisa Necib. Despite dominating large periods of the game, the French girls failed to take their chances in front of goal to make the game safe. For their part, Spain fought hard and showed they are one of the rising forces in Europe.

Bouhaddi and Renard were imperial at the back, Bussaglia and Abily were just as influential and lively as they were against Russia, while Necib added her technical touch in midfield as she slowly gets back to her best form after a thigh injury. Thomis and Le Sommer, both came off the bench and worked industriously without showing the same inspiration as against Russia in the opening 3-1 win of Euro 2013.

France:
Bouhaddi - Franco, Georges, Renard, Boulleau - Bussaglia, Necib (Le Sommer 63'), Soubeyrand (c.) (Thomis 46') - Abily, Delie, Thiney.