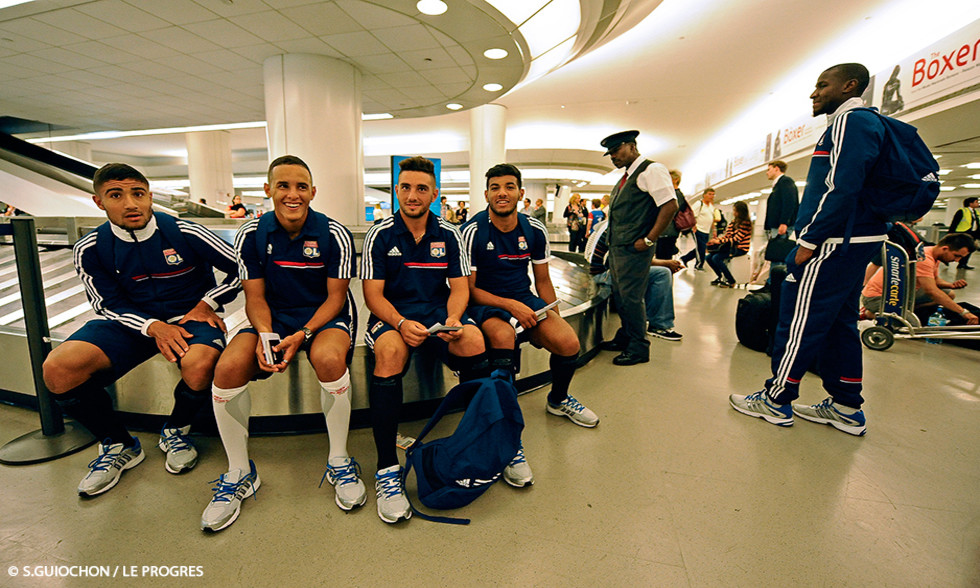 It was a long day for the Olympique de Lyonnais squad who arrived in New York late on Friday afternoon...
After leaving the Tola Vologe training complex at midday, Rémi Garde's squad arrived in New York at 19:00 local time, after a stopover in Frankfurt followed by 7 and a half hours in the air. Added to that was the two hour wait for baggage at the airport and then a 40-minute drive to the hotel where some players got lucky with incredible views over Manhattan. Patience was the order of the day...
The players will rest for the first evening before a first training on American soil at 10am. The training ground is an hour away and here's hoping the rain that welcomed the 23 players to the Big Apple will abate...