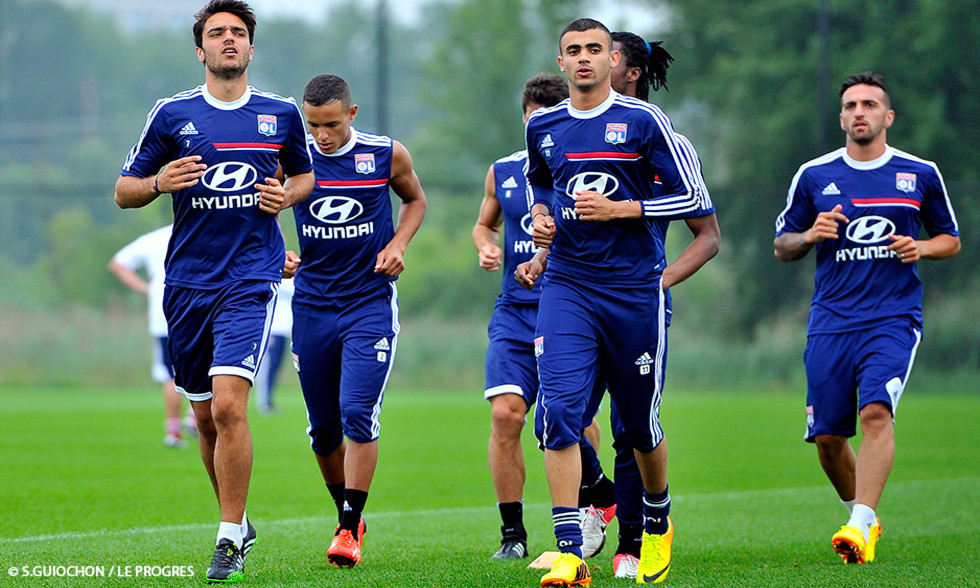 The city awoke shrouded in thick fog on Saturday... the players took in a little morning tourism before a first training session...
The rain finally stopped during the night. To stretch out the legs after the long voyage, the players went for a walk along the banks of the Hudson River before breakfast. Manhattan was covered by fog. The players mix with the locals out jogging, people walking their dogs...
Back in the team hotel the players crossed paths with their counterparts from the Impact Montreal who played against Thierry Henry's Red Bulls on Saturday. The players headed down for breakfast where Nesta ate in a room alongside Lisandro.
At 9am, the team left for the 45 minute drive to the Red Bull training complex. The smell of fresh pain prevailed. There are three training pitches, including one artificial pitch and another with underground heating. The cost? Ten million dollars for these impressive yet practical installations. The weather was near perfect for training with just a few drops of rain now and again.
The players warmed and worked on various drills and an hour later it was time for stretching. "The squad took a little long to get moving. But after that, things were good. It was a get way to get rid of the stiffness from the trip. It's a young squad and it's easier for them to recover from the long voyage and the time difference. But being in New York is a privilege and this complex is superb," declared Bruno Génésio.
"The calm environment is good for getting work done," smiled Rémi Garde, delighted with the English style facilities with nobody around. "Yes, it does remind me of England. It's perfect for training. A good session. This afternoon we'll train with some game situations. It will be a good day's work. The spirit in the squad has been good since the start of preseason training. On Tuesday we will play our second friendly match and it will be very hard. The New York Red Bulls will be a very tough opponent, a side I think are good enough to play in Ligue 1, without necessarily fighting for the title. It will be a solid match, a very good test for us."
And how is Miguel Lopes? "He started his preseason training with Sporting Lisbon at the same time as us. He's not too far the fitness levels of our players and he has been working well since joining us. I think he's in good shape." At 16:00 the squad head back to the Red Bull complex.