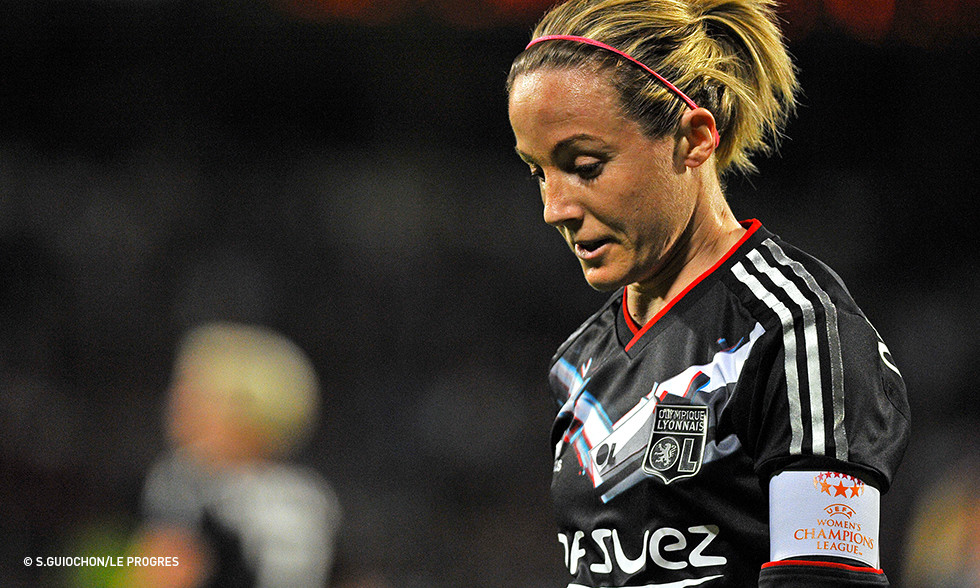 Olympique Lyonnais captain Sonia Bompastor will play the final match of her incredible career in this weekend's final of the Coupe de France against Saint-Etienne.
This Saturday in Clermont, Sonia Bompastor will experience one of the most moving moments of her life. On the day of her 33rd birthday, the emblematic captain of OL will have the chance to lift one final trophy and bring the curtain down on one of France's richest CV's in the women's game. The match against AS Saint-Etienne will be Captain Soso's last:
"I've been thinking about it for a while. It was tough decision to make. I asked myself a lot of questions over the winter and slowly but surely I decided that this was the right time. In terms of my career, I won everything I could and I was also lucky enough to have two fantastic years in the United States which were incredible. I also have other objectives now, like starting a family."
Sonia Bompastor is ready for a 169th and final match in an OL shirt, after also wearing the colours of La Roche, CNFE, Montpellier, OL a first time, Washington, PSG and then OL again. Her character, her constant desire to push the boundaries, that have made this fierce competitor one of the legends of the French game. She earned 156 caps for the France national team and was the first French woman to lift the Champions League, in 2011. Her only regret is to not have won a title with Les Bleues.

On the eve of her final match, this native of Blois will have s special thought for Patrice Lair, the coach with whom she won the majority of her titles at Montpellier and then Lyon. She will also share a moment with her "little sister" Camille Abily who has always been by her side, on and off the park. The two friends will be united one last time on the field at Clermont to secure the league and Cup double and end a stunning career in the best possible way.