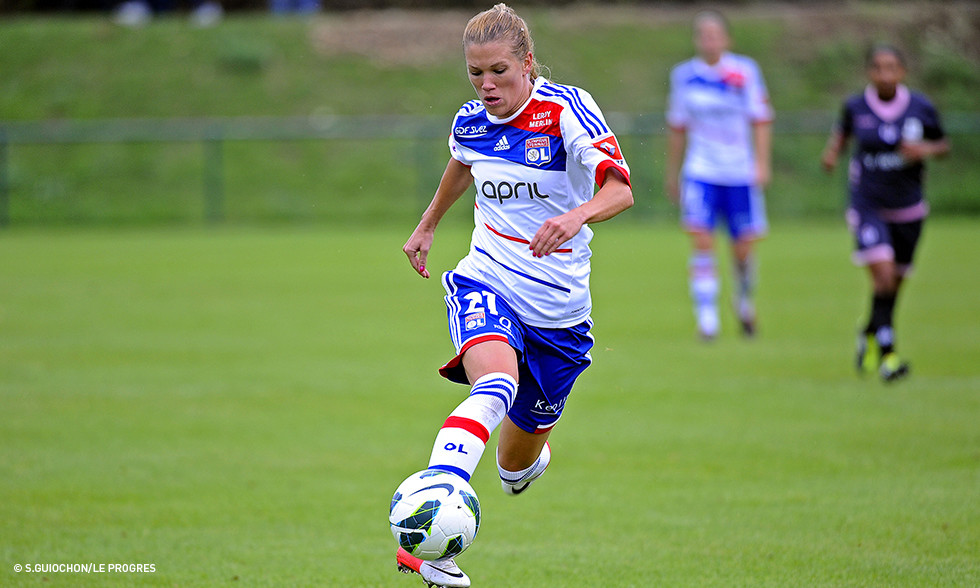 Olympique Lyonnais finished the season with a stunning 100% record by beating Rodez 3-0 in the final match of the season on Sunday.
Just three days after the disappointment of the 1-0 defeat to Wolfsburg in the Champions League final, the OL Women brought back victory from Rodez. The win sees Patrice Lair's side finish the campaign with 22 wins from as many matches, just as they did two seasons ago.

Scoreless at half time, it was Eugénie Le Sommer that made the breakthrough before Lotta Schelin and Lara Dickenmann added further goals. Sweden international Lotta Schelin finished the season as top scorer with 24 goals, ahead of teammates Camille Abily and Eugénie Le Sommer, both with 20.

Les Lyonnaises play their Coupe de France semi-final replay on Wednesday 5 June against Montpellier, with the winner taking on Saint-Etienne in the final on 8 June at Clermont.


OL Goals: Le Sommer (49'), Schelin (63'), Dickenmann (75')

OL: Peyraud-Magnin – Dickenmann, Georges, Renard, Bompastor – Abily (Henry), Majri, Bussaglia – Thomis (Franco), Le Sommer, Rapinoe (Schelin).