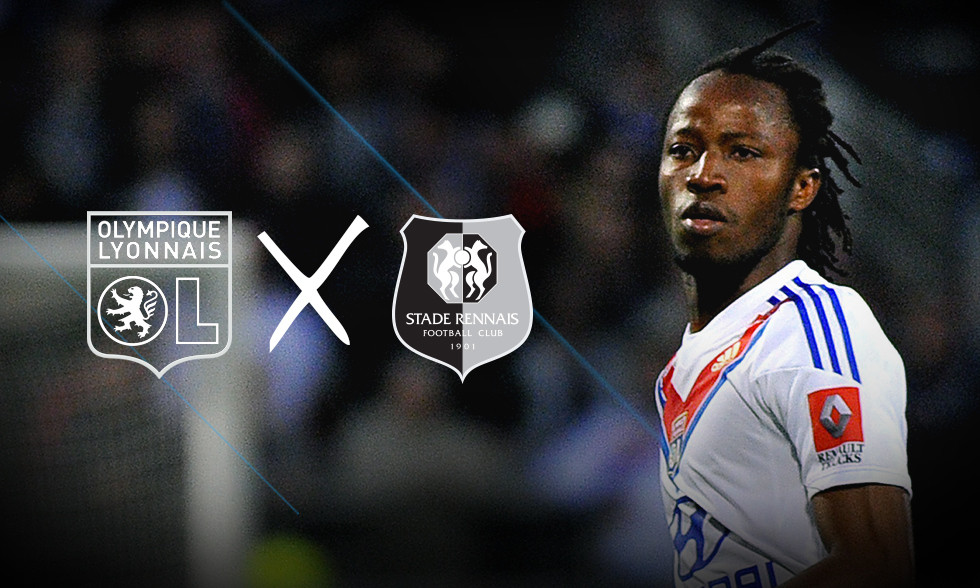 After an entire season of blood, sweat and tears, it all comes down to this... OL host Rennes on Sunday in the final match of the 2012-13 season... the aim is simple... hold onto third place... a win and they will do just that…
OL have often enjoyed the advantage of knowing their rivals results before playing their match of the round, but with all matches kicking off simultaneously in the final round of the year, Week 38 will hold its fair share of tentsion and surprises... Of course, OL could make life easy on itself: a victory and third place is assured. A draw or a loss may also be enough, but it would depend on what was happening at the Grand Stade where Saint-Etienne are taking on Lille with both dreaming of a miracle qualification...
Lyon have left it late… Despite being a feature of the top three all season, now they could potentially lose everything in the final 90 minutes of the season... Yes, OL will be in Europe next year, for the 17th year in a row (!), but the aim has not been to make it back to back Europa League campaigns, but rather return to the main table and battle for continuental supremacy in the Champions League... From a financial perspective, the future of certain players at the club depends on it too.
Lyon are used to giving themselves a scare, but generally hang on. OL have always answered the call in these final day showdowns... in 2002 against Lens to win the Ligue 1 title, in 2008 against Auxerre to confirm the title, in 2010 and 2011 to cement that third place...
One maybe tempted to think the qualification for the Champions League is already in the pocket, especially against a Rennes side that have already turned their attentions to next season and have won just once in their last 14 matches. But it would be a disaster to take it easy now and fall into that trap. Rennes are OL's bête noire at the Stade Gerland. The Brittany side haven't lost away to Lyon since 26 January 2005…And the players will want to offer a parting gift to their departing coach Fred Antonetti.
Gonalons is suspended and Umtiti is injured, so coach Garde has some decisions to make, at least on a tactical level... although the Lyon coach always says it's the team spirit that rules over all else in these decisive matches. Fofana could return in midfield, Réveillère may continue at right-back and Bisevac could partner Koné in central defence…
But the main thing resides elsewhere... Les Gones have to keep doing what they've been doing in recent weeks... the desire, the sacrifices and the dedication... They are the ingredients required to book their place in next year's Champions League…The entire 2012-13 campaign is riding on these last 90 minutes and the efforts of the previous 3,330 minutes must not be in vain...