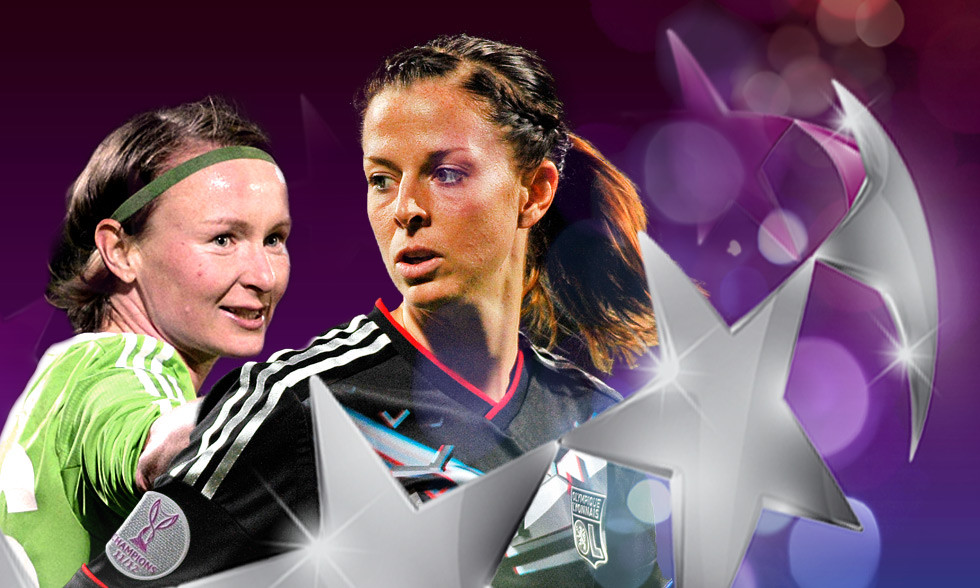 Olympique Lyonnais take on German side Wolfsburg in the Champions League final at Stamford Bridge on Thursday evening.
There are great rivalries like Real versus Barça in Spain... Nadal versus Federer in tennis. Epic duels between famous teams and legendary men and women at the summit of the art. There is Olympique Lyonnais and Germany's female footballers. For the fourth consecutive season, OL will play a German side in the final of the Champions League. And once again, it promises to be a titanic battle!

In the mythical Stamford Bridge, home of Chelsea FC, Patrice Lair's side will be looking to become the first in history  to win three Champions League titles in a row. And for the first time, OL will be red-hot favourites: "OL are a team that haven't lost in the Champions League in the last three years and have great players in every position. They are the unbackable favourites, " declared Wolfsburg coach Ralf Kellermann.

The German outfit are happy to adopt the underdog tag, but don't forget that six players in the side have already won Europe's top club prize with Duisburg (2009), Potsdam (2005, 2010) and Frankfurt (2008). Patrice Lair isn't taking them lightly: "Potsdam were a very athletic side, Frankfurt had more individuals and this Wolfsburg side is a real team. They may be missing a few players, but their 4-4-2 formation is still incredibly solid. "

A final is always decided on the little details and you have to take your chances because they can be few and far between. In this respect, both sides have fine players. Lyon's Lotta Schelin is enjoying a dream season with seven goals scored in the quarters and the semis, while Wolfsburg boast the experienced Conny Pohlers (34 yrs) who has scored eight times this season for a UCL career total of 42!

This battle between world class strikers will go a long way to deciding the final. But there will also be the tactical battle. Wolsburg like to sit back and hit on the counterattack but the OL forwards also love running into space. The winner will sit at the summit of the European game.