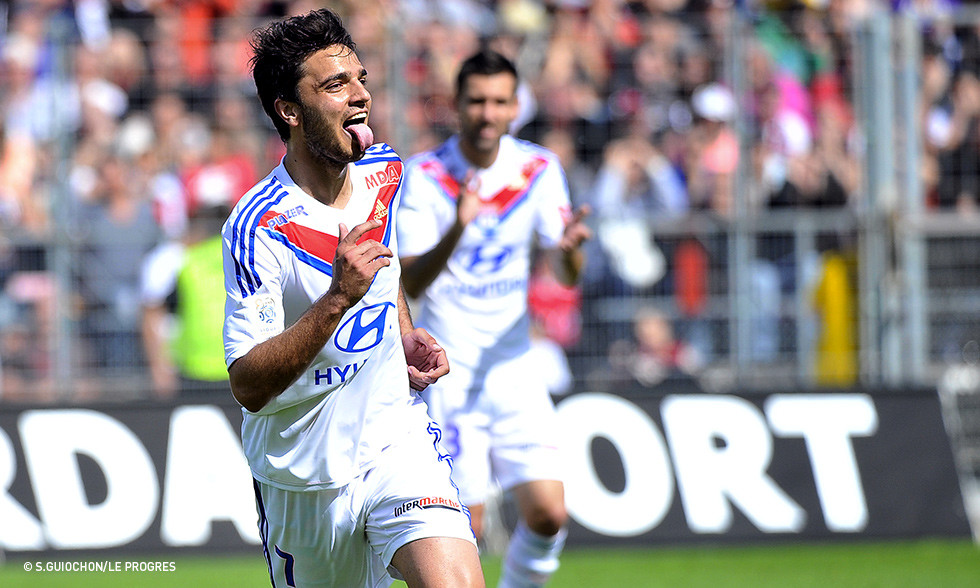 The statistics speak for themselves... young OL midfielder Clément Grenier continues to develop since making his Ligue 1 debuts in the 2009-10 campaign…
Since suffering a series of muscle strain injuries at the end of 2012 and vowing to take better care of his body, Clément is now reaping the rewards. He has started 14 of OL's last 15 matches and backs that up with some impressive stats. In every game he provides, an assist (Bordeaux, TFC, Montpellier, ASSE), or offers a great chance to one of his teammates, or he scored (Bordeaux, Montpellier, Nice), and he has a huge impact on the final result. And what's more, his goals against Montpellier and Nice secured all three points for OL!

The native of Annonay is assuming more responsibility in OL's play, beyond just taking the set pieces. His is also seen by his teammates in a new light. He may still lack a little consistency over 90 minutes, but he has all the qualities required to make the difference. Clément has turned games around and scored two of the most memorable goals of the season against Montpellier and Nice... the stuff of legend.
6 goals and 10 decisive contributions to OL goals this season. 2,057 minutes played this year compared to 1,569 in 2011-12 (1 goal and 7 decisive contributions), 323' and 20' in the preceding years...

At just 22 years of age, Clément has made 74 pro appearances including 58 in Ligue 1. 43 starts including 34 in the league.