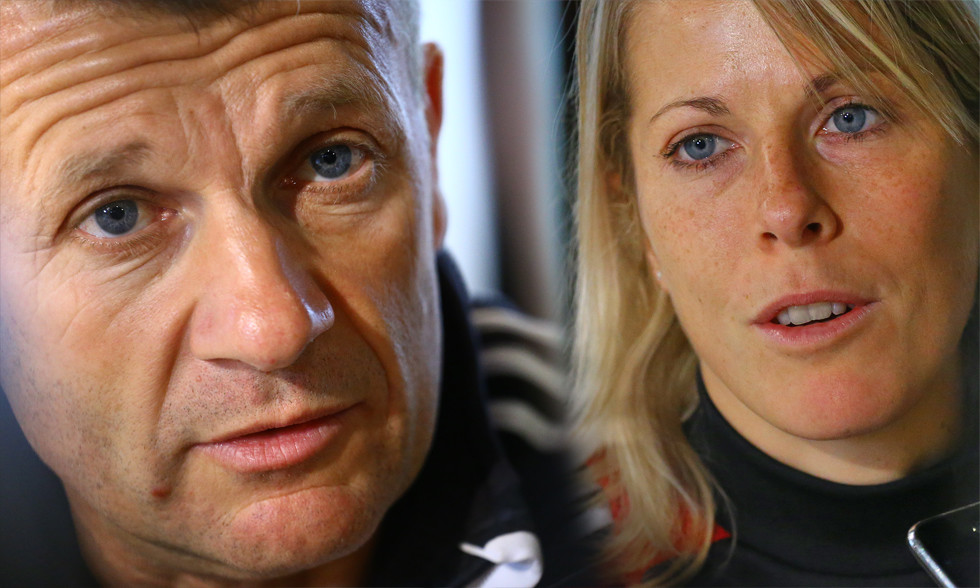 Patrice Lair and Sabrina Viguier are looking forward to this Sunday's Coupe de France semi-final away to Montpellier.
SABRINA VIGUIER:
"They are a very good side who always cause us a few problems, but we have scored a lot of goals against them this season. The early rounds of the Coupe de France are often pretty easy, but this is getting tougher since the quarters and semis because we start coming up against our first division rivals. Montpellier are a good team but we need to beat them to defend our title."

PATRICE LAIR:
"This is a crucially important match because we're playing for a place in the final of the Coupe de France and we want to keep that trophy. It's a risky match because we'll be playing in their synthetic pitch and it's going to be hot and it comes just a week and a half before the Champions League final which remains our number one objective. We have to be focused, qualify for the final and avoid any injuries. In a one-off match, Montpellier can cause us a few problems. They defend well, sit pretty deep and have some excellent forwards such as Hoda Lattaf and Marie-Laure Delie. We can't forget that in our last league win over them, 4-0, they had a number of chances to score."