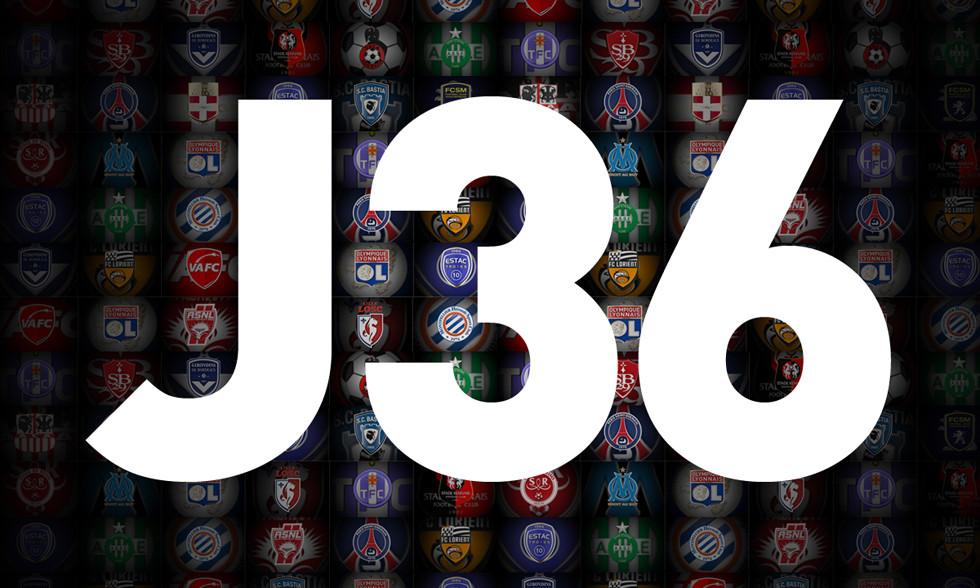 Week 36 could bring with it some certainty... Paris could be crowned champions at the Stade Gerland, Marseille can claim second place definitively... Brest and Troyes could officially be on their way to Ligue 2...
OL – PSG, it is THE match of Week 36. Les Lyonnais will have to produce the goods if they want to conserve their place on the podium and also deny Paris the title celebrations at their Stade Gerland. A win for PSG and they will lift the Ligue 1 trophy. They had won five in a row before slipping up last weekend at home.
Marseille are undefeated in nine matches and could well take advantage of this direct match up in Lyon... If Lyon win, OM will maintain the sllightest hope of pipping PSG to the title... but should Paris win, OM will almost certainly cement second place. But before all that, OM must win against Toulouse, who are coming off an excellent result of their own against Lille.
Nice, who are keeping pace with the top sides in the land, are on the road to Evian, who are back in the relegation zone after three consecutive defeats and will be desperate for the points to avoid an immediate return to Ligue 2. Is a diametrically opposite problem to Nice who have won four out of five and believe, more than ever, in qualifying for the Champions League... something they haven't achieved since 1960!
It was more than 30 years for Saint-Etienne, but with only 12 points taken from a possible 24, they are not hitting their stride with the finish line in sight. They are just four points off the top three though, and anything is possible... a win at Lorient and they could be back in the hunt.
Lille, have also taken their foot off the accelerator and are now six points adrift of Lyon. Les Lillois have almost no chance of returning to the Champions League for a third consecutive time. But to maintain a flicker of hope, they need to beat 14th placed Reims, who have lost just two of their last eight and are within a couple of points of survival.
Brest and Sochaux meet in the Match of Fear! Sochaux climbed out of the drop zone last weekend and are three points clear, but surely there is no way out for Brest. But where there is life there is hope... After a run of eight losses in a row, Brest seem to be without both...
Troyes awoke from a long nightmare last weekend with their victory over Evian and can still entertain thoughts of survival. They play Ajaccio, who are already safe, to keep the dream alive...
Can Nancy complete the miracle? They have pulled themselves out of the mire, but they are not in the clear just yet and travel to Bordeaux just a point clear of the relegation zone. Bordeaux are focused on the Cup and have been sitting in midtable for the last three months...
Fixtures:
Friday 10 May 2013
20:30  Lille (6) – Reims (14)
Saturday 11 May 2013
17:00  Marseille (2) - Toulouse (10)
20:00  Ajaccio (15) - Troyes (19)
20:00  Bastia (13) - Montpellier (7)
20:00  Bordeaux (9) - Nancy (17)
20:00  Brest (20) - Sochaux (16)
20h00  Valenciennes (12) - Rennes (11)
Sunday 12 May 2013
14:00  Lorient (8) – Saint-Etienne (5)
17:00  Evian (18) - Nice (4)
21:00  Lyon (3) - Paris (1)