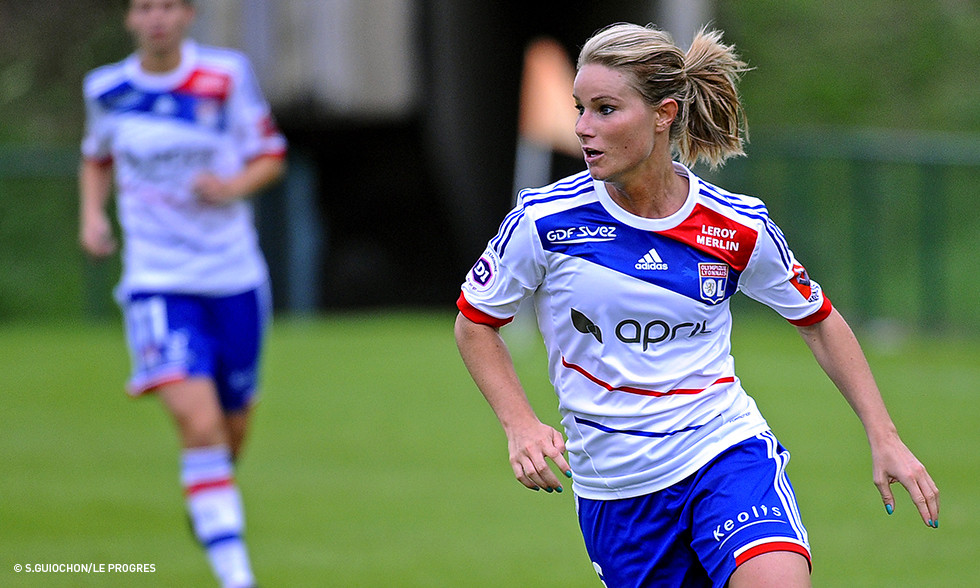 Amandine Henry and Lotta Schelin have been nominated for the UNFP Female Player of the Year award.
On Thursday morning, ahead of training, Fabien Safanjon presented Amandine Henry and Lotta Schelin with their nominations for Player of the Season. The local UNFP representative and former Gueugnon, Niort and Rouen player, profited from the moment to laud the achievements of the Olympique Lyonnais Women. "Olympique  Lyonnais are the number one team in the country so it's normal that their players dominate the voting. Thanks to the work of coach Patrice Lair and the quality of the squad, the club can get the results that keep the mat the forefront of the women's game. Today, Women's football has established itself on the sporting landscape and that is an excellent thing. It's refreshing."

Amandine Henry and Lotta Schelin are nominated alongside their former teammate Shirley Cruz. The winners will be announced at a ceremony on Sunday 19 May, broadcast live in France on Canal + from 20:50 CET.