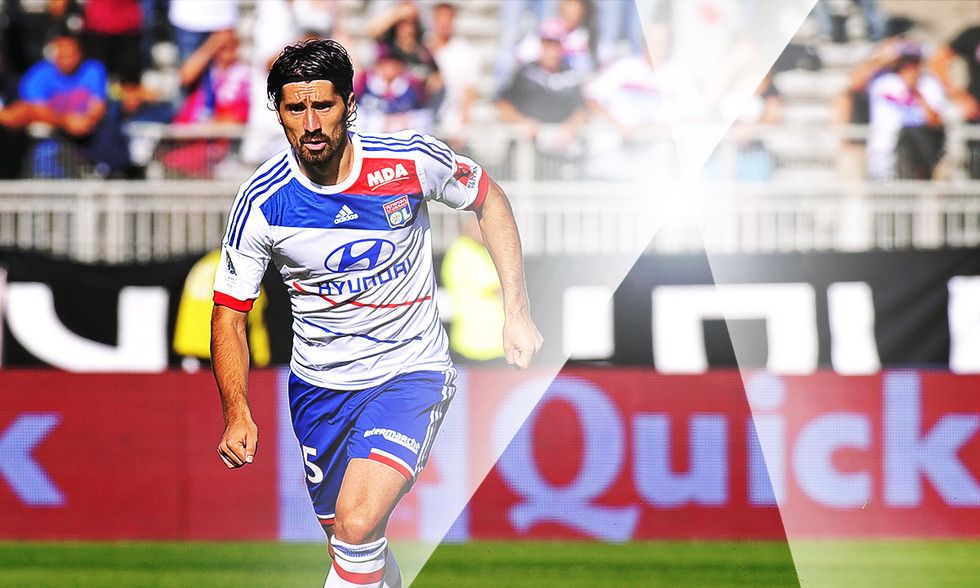 Despite the existing rivalry between Olympique Lyonnais and Paris Saint-Germain, there are a few players and coaches who have represented both clubs… Certain among them even helped make history...
The players to have worn both shirts:
Borelli (PSG 1993-95 / OL 1998-99), Destrumelle (PSG 1970-72 / OL as coach 1980-81), Loko (PSG 1995-98 / OL 2001), Frau (OL 2004-06 / PSG 2006-08), Giuly (OL 1994-98 / PSG 2008-11), Luyindula (OL 2001-04 / PSG 2007-12), Gava (OL 1992-97 / PSG 1997-98), Fournier (OL 1980-88 / PSG 1995-98), Fiorèse (OL 1996-97 /PSG 2002-04), Brisson (PSG 1975-81 / OL 1989-90), Debbah (OL 1992-95 / PSG 1998), Hellebuyck (OL 1998-99 / PSG 2006-07).
The players that made history at either club:
Jean Djorkaeff (OL 1958-66 / PSG 1970-72): He won the Coupe de France with OL in 1964 and was part of the PSG side that won promotion to Ligue 1 in 1971.
Raymond Domenech (OL 1970-77 / PSG 1981-82): he won the Coupe de France with both clubs, in 1973 with OL, where he played 299 matches, and in 1982 with Paris.
Daniel Xuereb (OL 1977-81 / PSG 1986-89): a product of the OL academy, but part of PSG history after scoring the winner in 1988 to avoid relegation.
François Lemasson (PSG 1981-84 / OL 1987-90): D2 champion with OL in 1989.
Jean-Luc Sassus (PSG 1992-94 / OL 1994-97): he was crowned champion with PSG in 1994, having won the Coupe de France the previous year.
Daniel Bravo (PSG 1989-96 / OL 1997-98): he won it all with PSG between 1993 and 1996, one championship crown, two Coupe de France titles, and one Coupe de la Ligue as well as the UEFA Cup Winners Cup.
Florian Maurice (OL 1992-97 / PSG 1997-98): born and raised in the region and a pure OL academy product, he emerged with Lyon.
Bruno N'Gotty (OL 1988-95 / PSG 1995-98): another Lyon born and bred academy graduate, he scored the winning goal in the 1996 Cup Winners Cup final.
Jérémy Clément (OL 2003-06 / PSG 2007-11): he was French champion three times with his youth club OL, between 2003 and 2006. He then followed coach Paul Le Guen to Rangers and then PSG.
Vikash Dhorasoo (OL 1998-2004 / PSG 2005-06): twice Ligue 1 champion with OL and elected player of the year in 2004, he also scored the winning goal for PSG in the 2006 Coupe de France final.
Grégory Coupet (OL 1997-2008 / PSG 2009-11): OL's emblematic 'keeper, he played an incredible 553 matches for OL, winning 7 championships, one Coupe de France and one Coupe de la Ligue. He didn't enjoy the same success in the capital...
The coaches who made an impact:
Joël Bats: he played seven seasons at PSG between 1985 and 1992, and then coached them between 1996 and 1998.  Since 2000, he has been OL's goalkeeping coach.
Paul Le Guen (PSG 1991-98 and coach 2007-09 / OL as coach 2002-05): he coached Lyon to three consecutive Ligue 1 crowns.
Gérard Houllier (PSG as coach 1985-88 / OL as coach 2005-07): he coached PSG to the title in 1986, and then OL to the 2006 and 2007 crowns.
They are currently playing:
Bisevac signed for PSG in the summer of 2011 where he spent one season, playing 25 times and scoring once. When Carlo Ancelotti arrived at the club, he was repositioned on the right of the defence. He was voted Player of the Month for January 2012. The Serbia international signed a four-year contract with OL in the summer of 2012.
Mathieu Bodmer played 91 matches with OL between 2007 and 2010 and scored 8 goals. In 2010, he decided to join the side he supported as a child, PSG, where he played 91 matches and scored 13 goals.  During the first half of this season he only played four times for the capital club and was loaned to Saint-Etienne during the January transfer window.