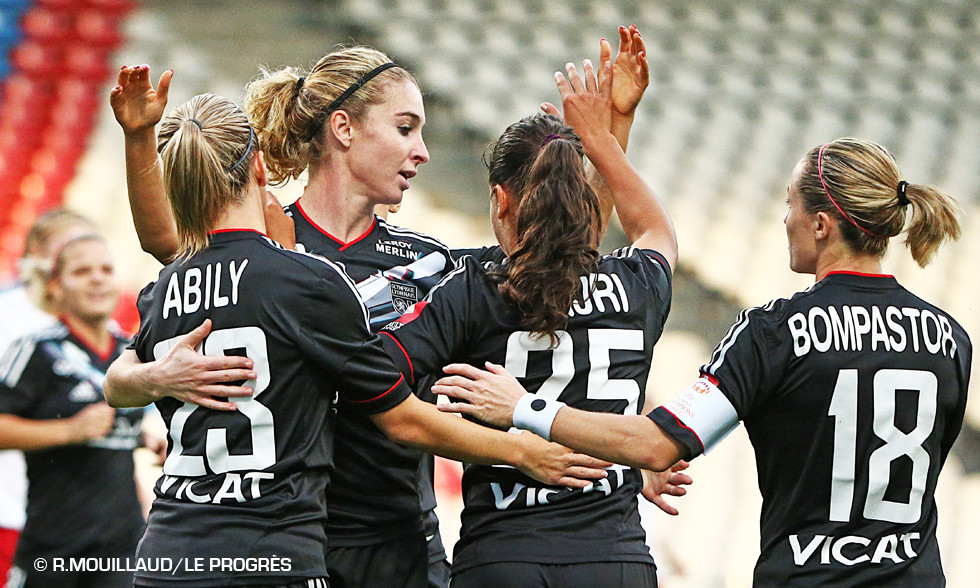 Olympique Lyonnais striker Laëtitia Tonazzi has been ruled out of this weekend's Coupe de France semi-final clash with Montpellier due to a strained calf muscle...
Injured during last weekend's 6-0 drubbing of Arras, Laëtitia Tonazzi will miss Sunday's semi-final in Montpellier. The OL attacker is also a doubt for the final of the Champions League against Wolfsburg, on 23 May. "We will do everything we can to get her back on her feet, but it doesn't look good at this stage," explained coach Patrice Lair. "It's really disappointing for Laëtitia, who joined Lyon to play in these types of matches and win the Champions League. But we haven't given up all hope just yet."

Champions League final opponents Wolfsburg will also be without their striker, Selina Wagner, who ruptured anterior cruciate ligaments in her knee in last Wednesday's 4-1 win over Leverkusen.