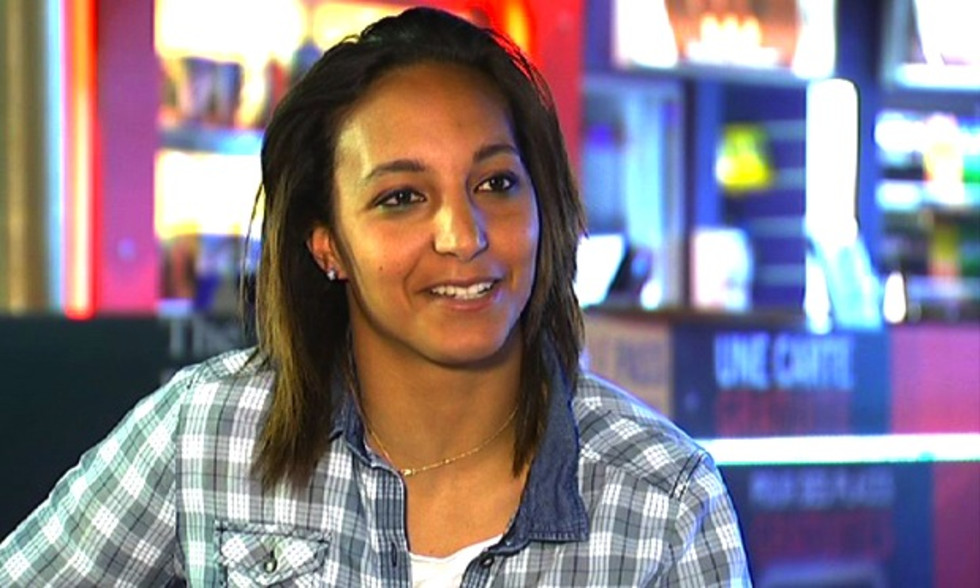 OL and France goalkeeper Sarah Bouhaddi is the special guest on OLTV's Dr'OL de DAM show this Wednesday at 20:00 CET...
When we talk about the OL Women's all-conquering team, we often discuss the stunning exploits of the prolific attackers. But before shining in attack, the twice defending European champions also know how to defend. The last line of defence is Sarah Bouhaddi, 26 yrs, France international, and uncontested No.1 according to her coach Patrice Lair: "Sarah Bouhaddi, she is the best goalkeeper in the world. When she is focused, when she wants to succeed, when she is committed when she comes out and plays out well from the back with her feet, she really is the best. Not even Hope Solo is better in my opinion. She exudes serenity, and has a real presence. She also has a lot of character which every 'keeper needs. She's a big part of the team."

Sarah joined Lyon in the summer of 2009, and arrived after undergoing a knee reconstruction. Slowly the Cannes native got back to her best and imposed herself, both on and off the park. Ahead of the Champions League final with OL and Euro 2013 with Les Bleues, Sarah Bouhaddi admitted: "I'm living a long way from my family, so this is like a second family for me here. We all feel right at home here, the whole club makes sure of that. I really feel loved here. Why wouldn't I finish my career here at OL if the board want to keep me."

In this episode of DDD, we go behind the scenes of OL's Champions League ties against Malmö and Juvisy, Megan Rapinoe sings and play guitar and Amandine Henry and Eugénie Le Sommer commentate the best goals!