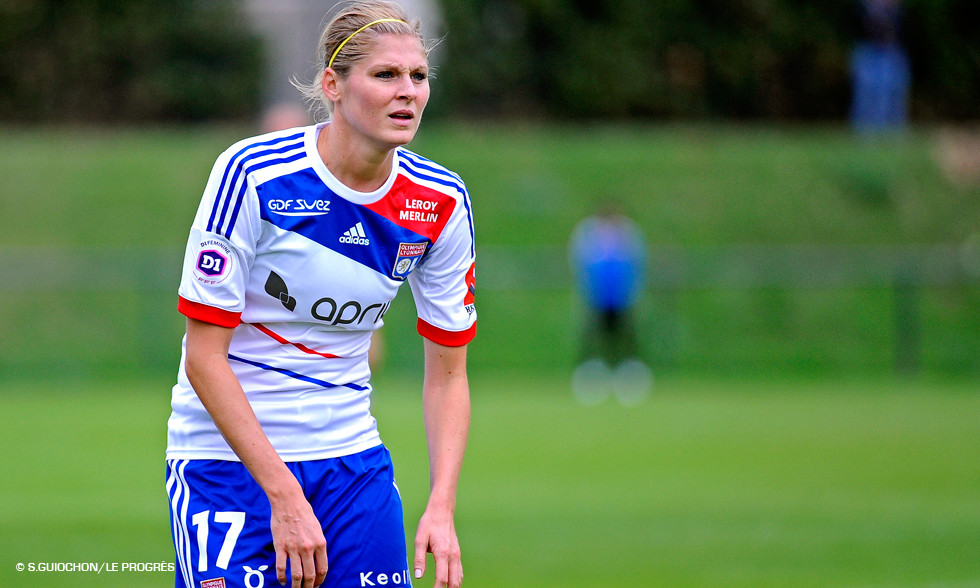 Corine Franco and Amel Majri will miss the next few weeks, while Elise Bussaglia and Laura Agard are on the way back from injury.
Replaced on the half hour of Lyon's 4-0 win away to Montpellier on Sunday afternoon, Corine Franco underwent some reassuring tests. She has not ruptured her anterior cruciate ligament, an injury that would've ended the right-back's season. "In a challenge, my leg got stuck in the synthetic pitch and I strained my knee. I immediately feared it was the cruciate, but it's only a strained medial ligament. I should be back in action in a month or so, so it wasn't as bad as we thought. For the moment I'm receiving treatment and doing some weights work and I should be back on the bike by the end of the week. As an optimist, I'm aiming for the Champions League return leg against Juvisy."

Youngster Amel Majri suffered a bad ankle sprain and will be sidelined for at least two weeks after an excellent appearance off the bench against Montpellier, punctuated by an assist. She will miss the first leg of the Champions League semi-final.

For her part, Elisa Bussaglia is recovering well from her hamstring tear. After several weeks of individual training, the midfielder should return to squad training at the end of the week. She should be back on the park soon. Laura Agard is also on the comeback trail from her muscle strain and is back jogging.