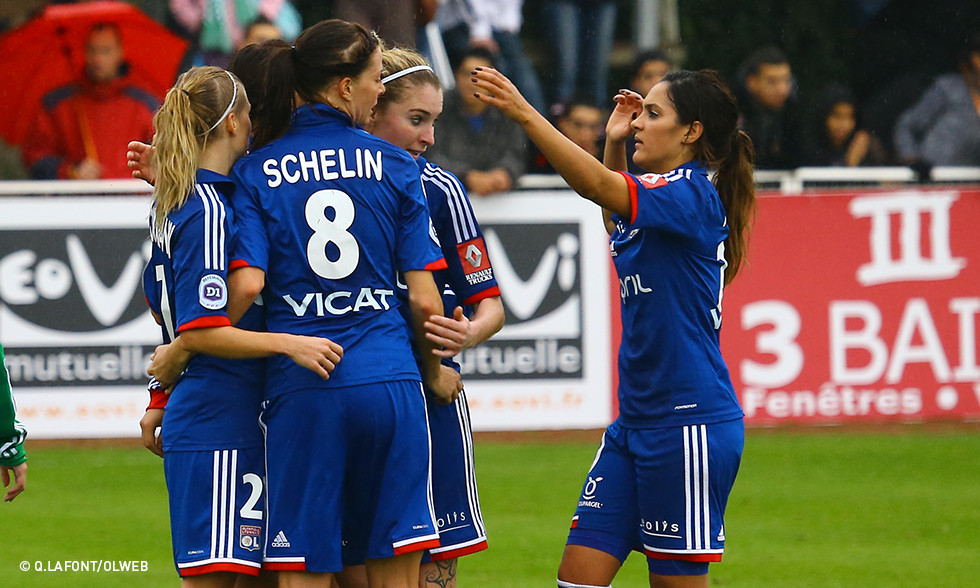 OL Women took another big step towards the title on Sunday afternoon against a strong Montpellier side.
Nothing seems to be able to stop the OL winning machine this season. Three days after their win in Malmö (3-0) in the Champions League, Patrice Lair's players were at it again away to Montpellier. Despite sometimes being moved around by their skilful opponents, OL once again proved that they are deadly when it comes to converting chances into goals.
Right from the off, Lotta Schelin threw cold water in the home side's hopes of an upset win, getting the scoring under way on the counter (0-1, 5'). Montpellier then created several chances of their own but couldn't convert, unlike OL, who went further ahead as Schelin bagged her 22nd league goal after a neat cut-back from Amel Majri (0-2, 62'). Lair's players then added another two towards the end, thanks to Elodie Thomis, who beat the defence for pace (0-3, 72'), and Megan Rapinoe, who blasted the ball into the back of the net with superb shot (0-4, 87').
The OL Women now need just one more win to secure their seventh consecutive French title, and their next encounter is after the international break on April 10 in Vendenheim. Corine Franco was subbed off injured at half-time.

OL's goals:
Schelin (5', 62'), Thomis (72'), Rapinoe (87').

Composition OL :
Bouhaddi - Franco (Dickenmann 38'), Renard, Viguier, Bompastor (c.) - Henry, Necib (Majri 56'), Abily - Thomis, Schelin (Otaki 76'), Rapinoe.