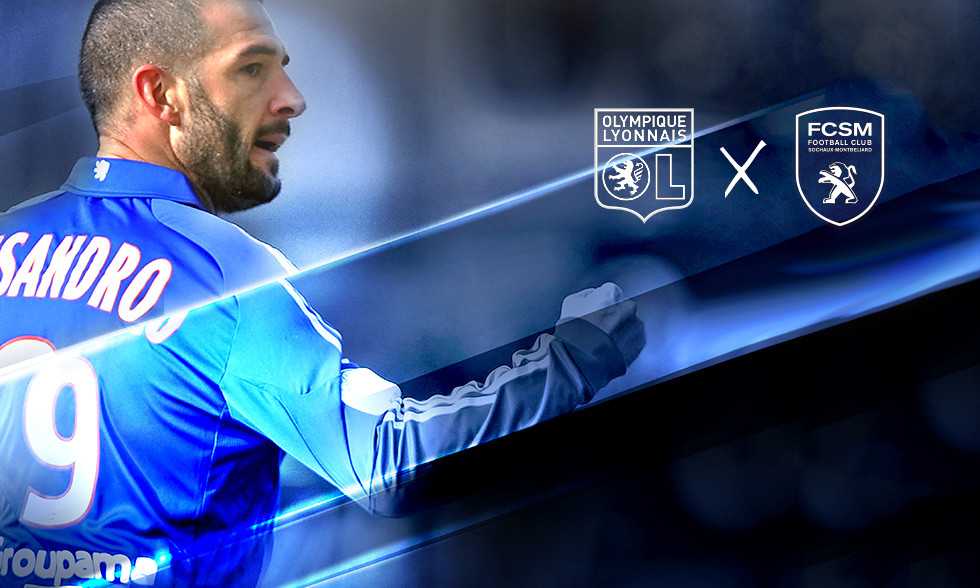 Olympique Lyonnais and Sochaux are both obliged to take the points when they meet on Sunday night if they are to fulfil their admittedly contrasting ambitions.
Lyon need to get back to winning ways in order to hang onto second place as the chasing sides look more and more dangerous. As for Sochaux, the men from the east will be looking to once again beat a 'big' side to keep their hopes of beating the drop alive.
Three matches without a win... two points taken from a possible nine... the month of March has been a tough one for Lyon, who will be looking to set the record straight after copping a hiding at the hands of Bastia in their last match. Even more so because this match is absolutely crucial in the race for a top-three finish and direct qualification for the Champions League as the pressure grows from an increasing number of rivals. To do so, Lyon will above all have to stay focused on their own performances and not take this clash with Sochaux lightly; there is still a match in Lyon remaining in this difficult month and OL need to taste victory once again. This match could well be their chance, as they take on the league's 18th-placed side on their own turf at the Stade de Gerland.
However, it isn't over untilt the fat lady sings. Sochaux, despite not having won in a month and half, remain wily adversaries, especially when it comes to playing sides in the top three, a domain in which their record is strong this season. After securing a draw with Lyon in the first half of the season and after having gotten the better of Paris Saint-Germain and Marseill at the Stade Bonal at the beginning of the year, Eric Hély's men will be looking to reprise their giant-killing role on Sunday. Ryad Boudebouz, who pulls the strings in the Sochaux midfield, confirmed this intention: "Yes, we love the big matches, me in particular. When we've been in need of points, the team has always found a way of giving our very best." The match is looking as a very important fixture for Sochaux, who have been in the lower reaches of the table since the beginning of the season, but who are just one point away from 17th place with all their hopes for survival still intact.
To get the job done in this important match, Rémi Garde will be able to count on a full-strength squad with the sole exception of the suspended Milan BIsevac. Olympique Lyonnais will most assuredly need to hear from their talented strike duo of Lisandro and Gomis, neither of whom have scored for 629 minutes. The attacking partners have struggled in front of goal since the beginning of 2013, with just four goals between them. As for Sochaux, Lopy (ankle), Duplus and Doubaï (not fully fit) won't make the trip to the banks of the Rhône.
Olympique Lyonnais can't afford to take this match lightly and will need the support of all their attacking assets to get back to winning ways and gain some momentum in a final sprint that promises to be very hotly contested with nine matches to go. Will the international break have done OL harm or good?