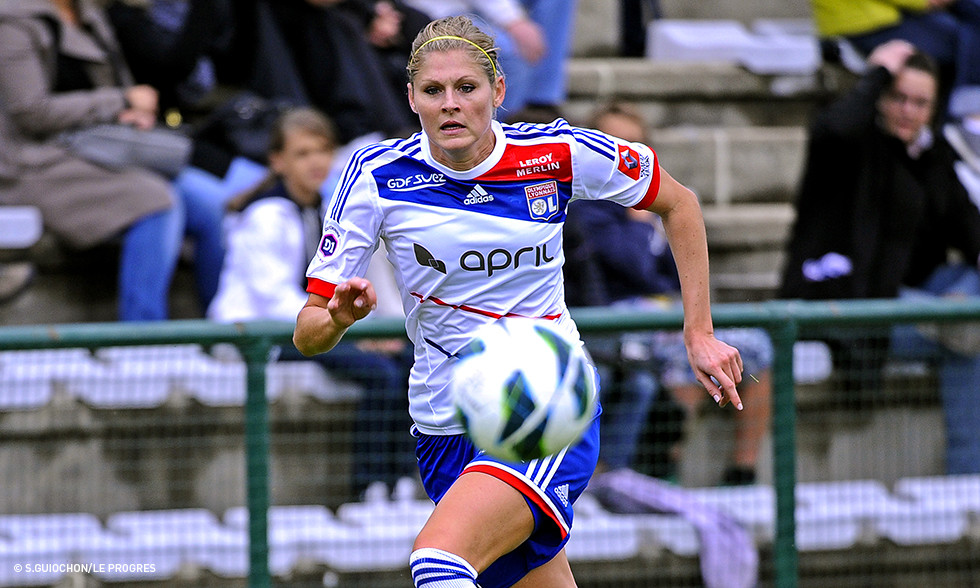 In between their two Champions League matches against Malmö, OL Women play host to Soyaux (D2) in the Coupe de France on Sunday at 14:00 CET.
Four days after their master class against Malmö (5-0), in the first leg of their Champions League quarter-final tie, Lyon get back to domestic duties as Soyaux pay a visit to Gerland in the last 16 of the Coupe de France.

Unbeaten leaders of their D2 group, Cirone Franco's old club shouldn't pose OL too many problems on the number ten pitch at Gerland's Plaine des Jeux, and coach Patrice Lair will have the opportunity to rotate his squad ahead of two consecutive away games, on the synthetic pitches of Malmö and Montpellier. Sonia Bompastor and her teammates will fly out for Sweden on Tuesday morning to get preparations for the return leg of their tie with Malmö - on Thursday at 19:15 CET - under way.
The OL squad:
'Keepers: Bouhaddi, Deville
Defenders: Renard, Georges, Viguier, Bompastor, Franco
Midfielders: Henry, Necib, Abily, Dickenmann, Rapinoe, Majri
Attackers: Schelin, Tonazzi, Ohno, Thomis, Le Sommer

Absent:
Agard (muscle strain), Bussaglia (muscle tear), Otaki (family reasons), Peyraud-Magnin, Traore.