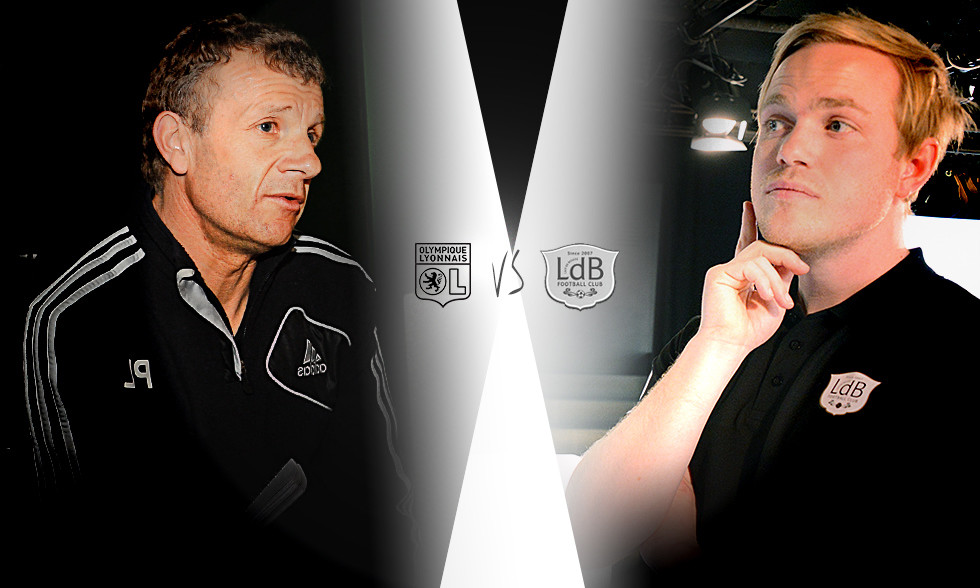 Patrice Lair and Jonas Eidevall answered question from the media on Tuesday afternoon, the eve of the first leg of the Women's Champions League quarter-final.
PATRICE LAIR
"We're very motivated and extremely ambitious about the idea of continuing our adventure in the Champions League. We've worked very hard to take our game to the next level this season. In comparison to last season, we're having a much calmer time of things in the league. We also have two other objectives to focus on: the Coupe de France and the Champions League. It's up to us ti step up to the plate when the timescomes, and prove that we're still the best team in Europe."
It's up to us to be better, to impose our game and make the most of our squad.
"I've had a chance to watch a few videos of Malmö's games, see how their positioning works and see what they can do from set pieces. They play in a very smooth 4-4-2 formation and tey are certainly a sdie that will pose us problems. It's up to us to be better, to impose our game and make the most of our squad. We're lucky enough to have players who can make the difference. We have two matches to secure our qualification, and the objective is to win both of them."

JONAS EIDEVALL
"It's certainly an exciting match and a beautiful challenge that lies ahead of us. We've been preparing since the draw was made; we know it's going to be a tough one. We know this Lyon side well, we've seen several of their matches  and we know what we need to do if we want to win. Lotta Schelin is an excellent player but we won't be focusing on her because there are many other talented players in the team."
La clef pour battre Lyon sera de jouer de manière collective
"But we also have a great team, with numerous foreign internationals. We've built a squad that's capable of winning trophies. The return of Manon Melisif certainly very important for us, but we have other players with a lot of individual talent, and the key to beating OL will be to really play as a team."