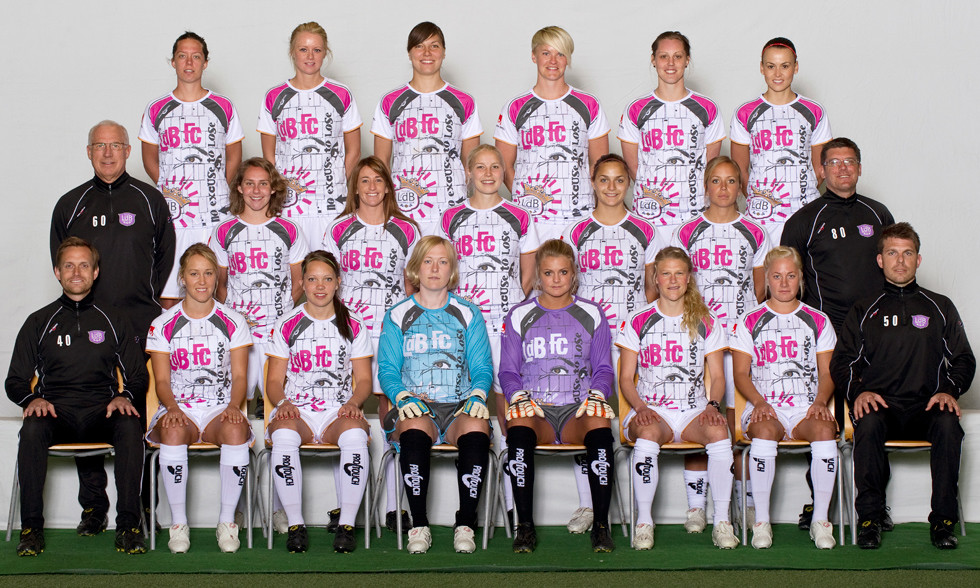 Here we take a look at OL Women's opponents in the quarter-finals of the Champions League At Gerlan on Wednesday at 18:00 CET.
LdB Malmö are a benchmark in their native land, one of the most successful clubs in Sweden with seven league titles (1986, 1990, 1991, 1993, 1994, 2010, 2011), two national cups (1990, 1997) and two SuperCups (2011, 2012). Initially a division of the men's club Malmö FF, the women's team was bought out in 2007 by Hardford AB, a cosmetics company who named the side after one of their products: "Lait de Beauté" Malmö.
Like OL, Malmö haven't struggled too hard to reach the Champions League quarters this season, eliminating Hungarian side MTK (4-0, 6-1) and Italian outfit Bardolino (1-0, 2-0).
This top-level side count several Swedes among their number but also some very talented and experiences foreign internationals, from Dane Katrine Veje to German Anja Mittag, not to mention Switzerland's Ramona Bachmann and the Netherlands' Manon Melis, who has just made her return to club after a stint in the WPS in the USA. Their main worry ahead of the clash with OL is the physical condition of Jonas Eidevall's players; the Swedish league ended in November and won't kick off its new season until April 13.
Ex-OL striker Sandrine Bretigny got on the right side of a 2-1 win over Malmö with new side FFC Frankfurt a few weeks ago: "Malmö are a pretty physcial side, and I found tem very strong in attack. With Mittag and Bachmann, they can hit very quickly on the counter. In defence, they're less imposing, and they wil likely leave OL some chances. I don't think there are really any worreis for Olympique Lyonnais, especially over two matches."