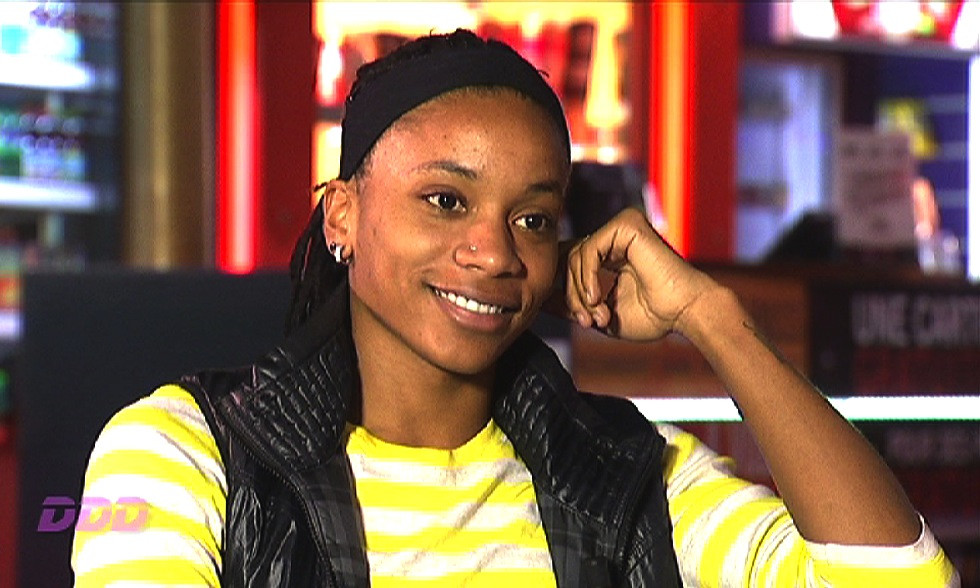 The OL Women striker is the guest on this week's edition of the OLTV show, Wednesday at 20:00.
She could have been called 'Ariane', such does her pace cause panic in opposition defences. At 26 years of age, Elodie Thomis is one of the most spectacular players in women's football: "She's one of my most effective attacking assets," explained OL Women coach Patrice Lair. "She has this pace, acceleration and explosivity. This year, she has really stepped up in the big games; she was huge against Montpellier and very good against PSG. That's the mark of a great player."
The OL has played a key role in the development of this star in the womwen's game. In the early stages of her career, he taught her how to pace herself in order to better exploit her explosive pace: "At Montpellier, Patrice would give me detailed notes on my positioning at the end of every training session," recounted Thomis. "At the time, I was staying with Camille Abily and she made me look over the notes again in the evening. I needed to make the step up tactically in order to make progress; it was very important for me."
In this latest edition of Dr'OL de Dam, it is clear that the two players from Brittany and Martinique have a profound mutual respect. 'Thomis' also shares her joy at playing for a club of the highest level as well as her desire to stay at the very top of Europe with OL.

The magazine segment of the show is dedicated to the players who are currently undertaking their coaching qualifications, while the 'Zoom' segmentcovers all the news in the women's game. Finally, Corine Franco and Laëtitia Tonazzi commentate the 'Top Goals' segment.