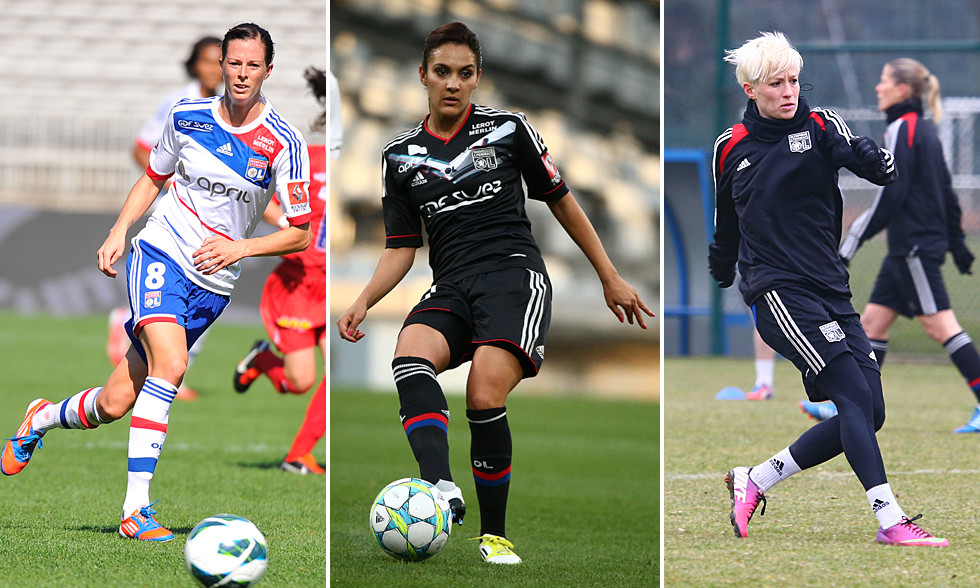 The American Megan Rapinoe, the Swede Lotta Schelin and Frenchwoman Louisa Necib give their impressions of PSG compatriots Tobin Heath, Kosovare Asslani and Laure Boulleau
LOTTA SCHELIN ON KOSOVARE ASSLANI
She's a good player, young, but with a lot of quality. She's very comfrotable technically and she's fast with the ball at her feet. Her one weak point is he slight build. Since Pia Sundhage took over the Swedish national team, we've played together up front. It's possible that we'll make up the strike pairing for the Euros, but there's still a way to go. I think she's a nice girl, she likes to joke around. I think it'll tale some time before we get to know each other properly, but she's certainly a girl who likes to say what's on her mind.
THE MATCH
You just have to look at the table to see that PSG are a good side. When we met in the first half of the season, it wasa tight game; they were very solid. We'll have to play well to beat them. But we know what we're capable of when we're at 100%. At Gerland, things will be different; it's our turf. The injury to Annike Krahn could be tough for them; she's the one who usually marshals the defence, so it's actually pretty good news for us.
MEGAN RAPINOE ON TOBIN HEATH
I know Tobin well, we play together in the national team. She's a very good player, very technical. It's always a pleasure to play with her. She's very important in maintaining possession in midfield, and she combines well with other players. She's also capable of getting around her markers. Off the pitch, she's very nice and relaxed and we get along well.
THE MATCH
It's a big match. Of course, every match is important, but this one especially. And even though I'm happy to be seeing Tobin again, I'm completely serious in my approach to this match. Paris has other good players: Horan, Asslani, Bresonik, Cruz... It's a glamour fixture and it's always ap leasure to play in.
LOUISA NECIB ON LAURE BOULLEAU
She has all the qualities a good defender should have: she's combative and aggressive in the challenge. She never gives up. And she also contributes in attack, getting up the flank and sending in some excellent crosses.
THE MATCH
It'll be a complicated match, important but not an absolute must-win. We don't need to put any pressure on ourselves, we just have to give our best and stick together, stay confident and believe in the win. We have all the qualities needed to beat this PSG side.