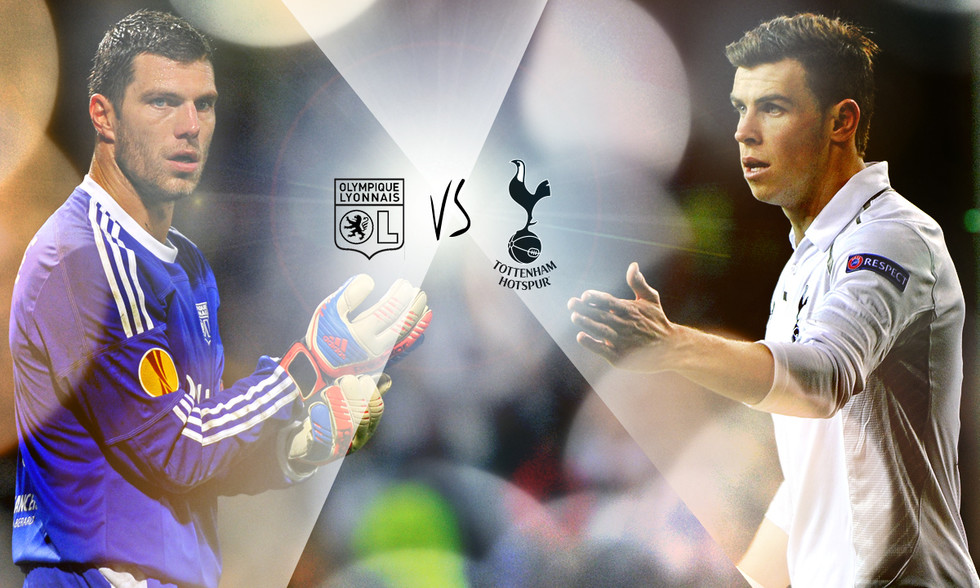 Beaten by Tottenham in injury time, OL still have the means to qualify in the return leg as the English Premier League's fourth-placed side, led by the talented Gareth Bale, come to France. OL showed their solidity at White Hart lane and then confirmed it in Bordeaux...
You can beet that Maxime Gonalons and his teammates left England last Thursday with a lot of regrets after the defeat dealt them by an injury-time free-kick from the magical left boot of Gareth Bale at the end of each half. You can also be sure that Rémi Garde's men will also have taken some confidence from their performance, which featured strong team play and solid defending while still proving dangerous going forward - Samuel Umtiti scored a spectacular goal and Alexandre Lacazette wasn't far off with his effort.
So, a goal down on aggregate but with an away goal under their belt, qualifying with a return-leg win is eminently possible. But how should OL approach the match? What's the recipe for qualification? Can OL afford to try the same tactics or should they go with a new plan? It's a classic dilemma. We all remember the two matches against AS Roma or the ones against Manchester United with two different strategies but the same disappointing result.
Spurs showed that they have the desire to play good football. They know how to impose their game despite having enormous difficulties getting past OL's defensive bloc in the first leg. They must fell that they're in the driver's seat in the tie and that OL will allow them more space this time around. And they could well be able to strike a blow with the impressive pace of Bale, not to mention Lennon and Walker. Bale provides the real spark in the side and has scored his club's last six goals - from setpieces or from open play. Tottenham can also rely on the vast experience of Gallas, Parker, Assou-Ekotto and Adebayor... and Friedel, who should once again start in goals ahead of OL old boy Hugo Lloris.
After returning with an impressive win in Bordeaux, OL are breathing a bit easier as they head into the 203rd European match. They know statistical improbability of qualifying after losing or drawing the first leg, But nothing is set in stone... Rémi Garde was able to rotate his squad during Sunday's match in Bordeaux, Gomis, Grenier and Lisandro all hitting the bench for the final stages of the second half. Malbranque, struck by illness, didn't play. Now it just remains to be seen what formation Garde will go with at Gerland. 4-3-3? 4-2-3-1? Will Gomis play at centre-forward with Lisandro on the left? With Malbranque set to return to midfield, Rémi will have to choose either Fofana or Grenier as his third midfielder...
OL need to make some canny decisions if they are to beat this Tottenham side who are undefeated in the Europa League this season and who have conceded just four goals in seven matches. It promises to be a great match. OL have a chance to add another page to their impressive conteinental history, in front of their own fans... who will also need to be in fine form to do battle with the numerous Spurs fans who will be crossing the Channel for the occasion. Indeed, the match holds a lot of promise for both of these ambitious sides, who are looking further ahead than the round of 16!