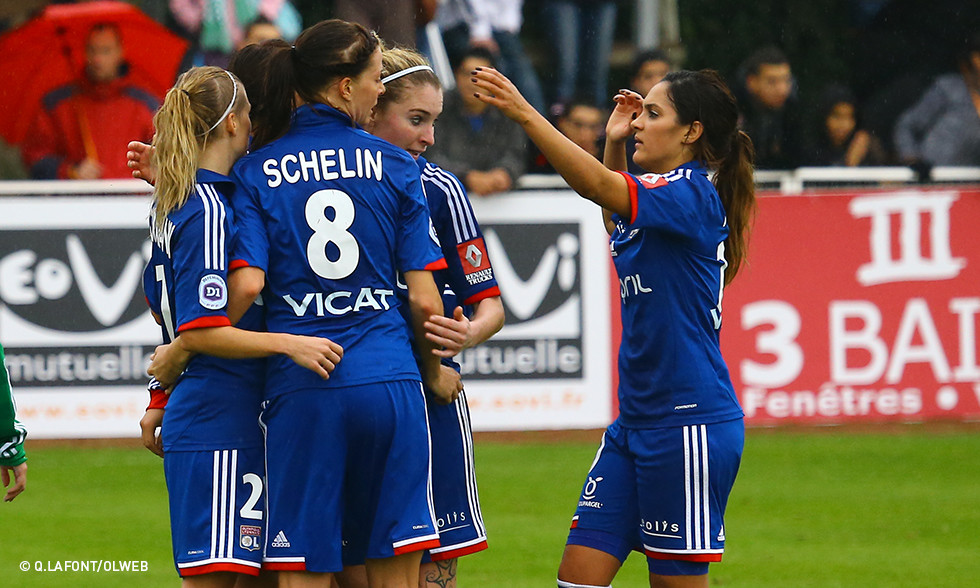 The Ol Women easily qualified for the last 16 of the Women's Coupe de France on Wednesday afternoon. They will take on Soyaux (D2) in the next round.
That's what you call getting hte job done... the OL Women annihilated FC Woippy (DH), in their last-32 Coupe de France tie on Wednesday afternoon. Lyon won 16-0 thanks to, notably, six strikes from Laëtitia Tonazzi and a first goal for the club by new Japanese signing Shinobu Ohno. Patrice Lair took the chance to rotate his squad, leaving Sarah Bouhaddi, Wendie Renard, Corine Franco and Lara Dickenmann out of the side.
In the last 16, on March 24, Ol will play host to Soyaux (D2). The draw, held at FFF headquarters at noon on Wednesday, also determined that PSG will welcome Juvisy to the Parc des Princes in the round's glamour tie.

OL Women's line-up:
Deville - Agard, Georges, Viguier, Majri - Henry, Ohno, Necib (Abily 46') - Thomis (Schelin 58'), Tonazzi, Rapinoe (Le Sommer 46').

Goals for OL Women:
Ohno, Henry x2, Tonazzi x6, Thomis, Le Sommer, Viguier x2, Schelin, Abily, Majri.