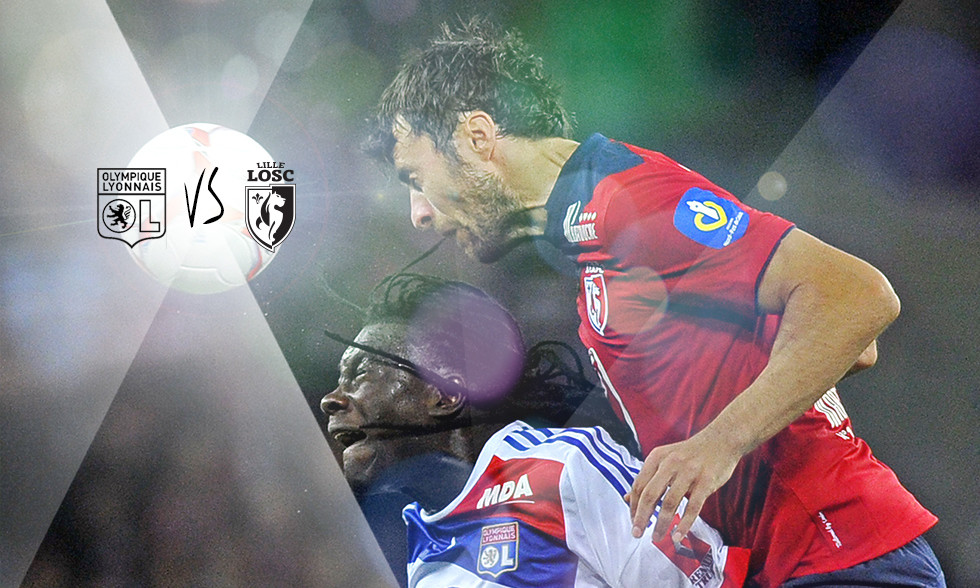 After the shock loss to Ajaccio and before the trip to Tottenham, OL welcome a Lille side who are still competitive and ambitious despite sitting in tenth place... A crunch match for OL this Sunday as it begins a series of five crucial clashes...
We'll leave the in-depth analysis of the shock loss to Ajaccio to the OL coaching staff, without forgetting that Rémi Garde's men need to move on quickly and focus on their packed schedule over the next fortnight - five matches including a double-header against Tottenham, visits from Lille and Lorient and  trip to Bordeaux. There's a lot to win... and a lot to lose. Will OL move on to play Milan or Cluj, after travelling to London, in the Europa League? Will OL be able to keep within reach of PSG at the top of the Ligue 1 table?
While we wait for the answers to these questions, Gonalons and his teammates will get started with the visit of Lille. Watch out... this side from the North is far more dangerous than their recent results would indicate. Sure, apart from their new stadium, the 2010-11 Champions of France seem to be making more entries into the 'loss' column than the 'profit' one, but since their league and cup double, LOSC have lost seven key players, including superstar Eden Hazard, without truly replacing them... Mavuba is out of action (surgery)... Tough to keep their usual high tempo and their bearing in such conditions despite the consistency of Chedjou, Gueye, Payet, Digne, Balmont…
10th on the table, 11 points off third place, Lillehaven't given up on their season; they know they can still book a ticket for Europe, especially if they can keep playing the way they did against PSG at the Parc des Princes. There is no doubt that they have quality, as they showed in their match against OL in the first half of the season! They simply need to rediscover their cutting edge, especially in attack (just three goals in their last four Ligue 1 matches). Payet, who has been involved in 55% of LOSC's goals (seven goals and eight assists) and Roux (seven goals) remain dangerous, however, and Lille won't be coming to Lyon on the back foot, despite what defender Béria has said!
Lille have their worries. OL created worries for themselves in Ajaccio; 2013 has got off to a rough start with the transfer window, the Coupe de France elimination and some hesitant performances the likes of which were thought to be a thing of the past after the Valenciennes match. Ajaccio certainly put some clouds in OL's sky, but is it really as bad as all that? Ol know they are heading into an exciting period, where they need to do justice to their fine achievements in the first half of the season. Their strength is teamwork, which means sticking together, working for each other and focusing hard...
In coming back to Gerland, and after the loss in Corsica, will Rémi Garde opt for a different starting line-up? Will he go with Grenier or Gourcuff in the iddle of the park? With Lovren suspended and B. Koné on AFCOn duty, Umititi should remain in the centre of defence. Depending on whether Lisandro and Briand are ajudged fit or not, the OL coach's choices in attack could make a huge difference...
The visit of Lille is the perfect chance for OL to get their heads back in the game... and to get off to a good start in their exciting series of five crucial matches...
...


Lisandro and LOSC

The Argentine striker loves playing against Lille. Since his arrival at OL, 'Licha' has scored seven goals against Les Dogues: a hat-trick in Lille when Ol lost 4-3 on December 6, 2009; a brace on October 17, 2010 (a win); a single goal on March 10, 2012 (a win); and another in the Coupe de la Ligue on January 11, 2012 (a win).

...