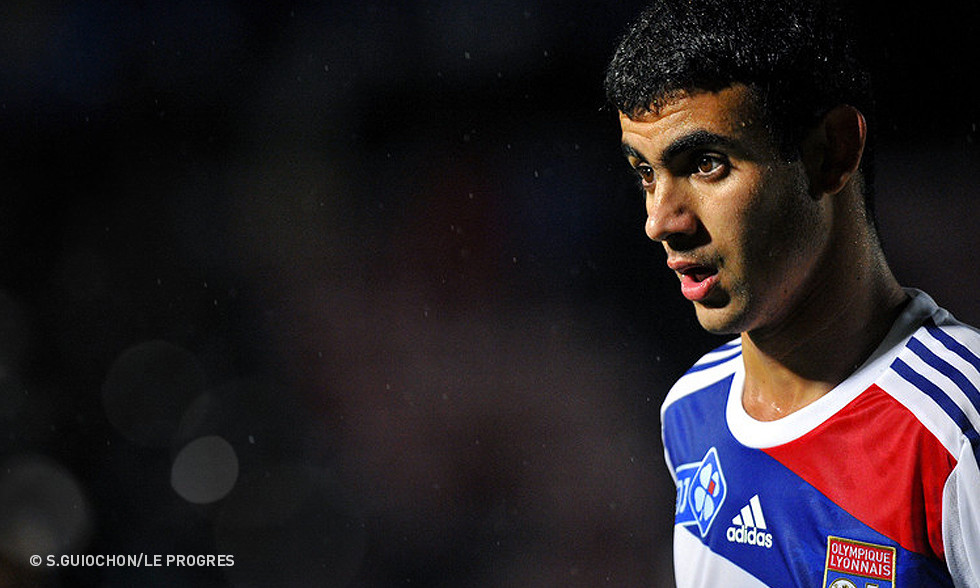 Rachid Ghezzal will once again be in the running for a starting place when OL take on Lille, hoping to make his eighth appearance in the Lyon attack and keep making progress.
OL are coming off a defeat to Ajaccio but, despite the result, the young Lyon left-footer performed well: "Paradoxically, the game against Ajaccio was without a doubt my best performance; I got my first assist." Rachid is aware that he still has a lot of room to improve, especially physically: "I want to improve my work rate. I'm working with Guillaume Vachaud to put on muscle mass." The OL youth academy graduate wants to 'make more of a difference', and that's just what he's doing, little by little, match by match. Very committed and focused, he wants to show his best qualities: "I'm a player who can cut in behind defences. In my first Ligue 1 matches, I paid a lot of attention to my defensive duties because I've never been strong defensively. Rémy Vercoutre said to me that if I defended well and positioned myself well to win the ball back, that then I could press forward."
Indirectly, I have more responsibilities
Rachid Ghezzal is yet to score for the senior team, but he is in no rush: "All I need is that little spark, but I'm not bothered." Michel Bastos recently left for Schalke 04 and the young winger is first in line to replace the Brazil international, but insists on the idea of having a strong squad: "Sure, I'm the only left winger in the squad, but I owe it to myself not to let the squad, nor the coach, down. Indirectly, I have more responsibilities following this departure." As to the question of whether he would choose Algeria or France for an international career, once again Rachid Ghezzal roves mature beyond his years. "That's not my priority right now. I'm still a newcomer in the profesional footballing world. I'm just concentrating on Olympique Lyonnais." Speaking of which, he is persuaded that: "OL will get back on track against Lille on Sunday night."