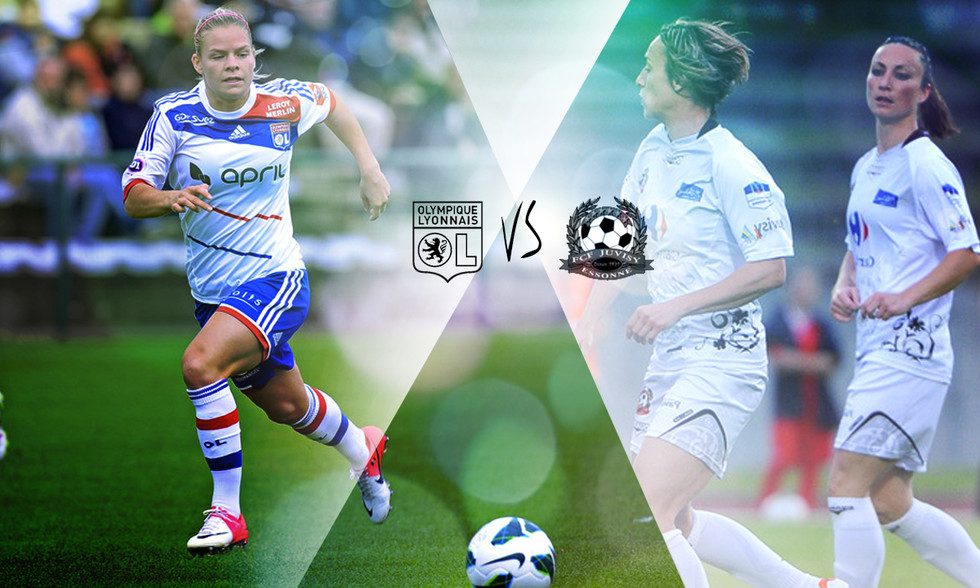 The OL Women and Juvisy clash on Saturday night (20:55) at Gerland in the Women's D1 marquee clash of Week 15.
The OL Women can take a serious option on the title tonight at the Stade de Gerland. With 13 wins from 13 matches, OL are already in the box seat in the Women's D1, especially as their direct rivals have beendropping points. Which is the case for Juvisy, who trail OL by 11 points as they head to Gerland. However last season, Juvisy left Gerland as league leaders after securing a 1-1 draw in December, leaving OL to wait until the last day of the season - away to Juvisy! - to clinch their title.
But this season, the club from Essone have been hindered by their Champions League exertions - and their start striker Laëtitia Tonazzi left the club... to move to OL. Having a strong bench in France seems to be a luxury that only the OL Women enjoy; coach Patrice Lair will be able to field two new faces for D1 debuts tonight. Like last week in the Cuope de France, American Megan Rapinoe could start at left-back, replacing the injured Sonia Bompastor. Unsurprisingly, Japan's Shinobu Ohno is unliely to start the match.
This top-of-the-table clash - the first glamour tie of the new year - shold provide a stif test for Lyon. A win in front of their fans at Gerland would be the perfect start to 2013, confirming their domestic ambitiions and preparing them for their upcoming European jousts. In fact, OL and Juvisy, France's two representatives in the quarter-finals of the Champions League, could clash in the semi-finals later on in the season.

OL Women squad:
'Keepers: Bouhaddi, Deville
Defenders: Renard, Viguier; Georges, Franco
Midfielders: Henry, Abily, Rapinoe, Necib, Dickenmann
Forwards: Schelin, Tonazzi, Le Sommer, Thomis, Ohno

Reserves: Peyraud-Magnin, Agard, Traore, Majri, Otaki
Injured: Bompastor, Bussaglia