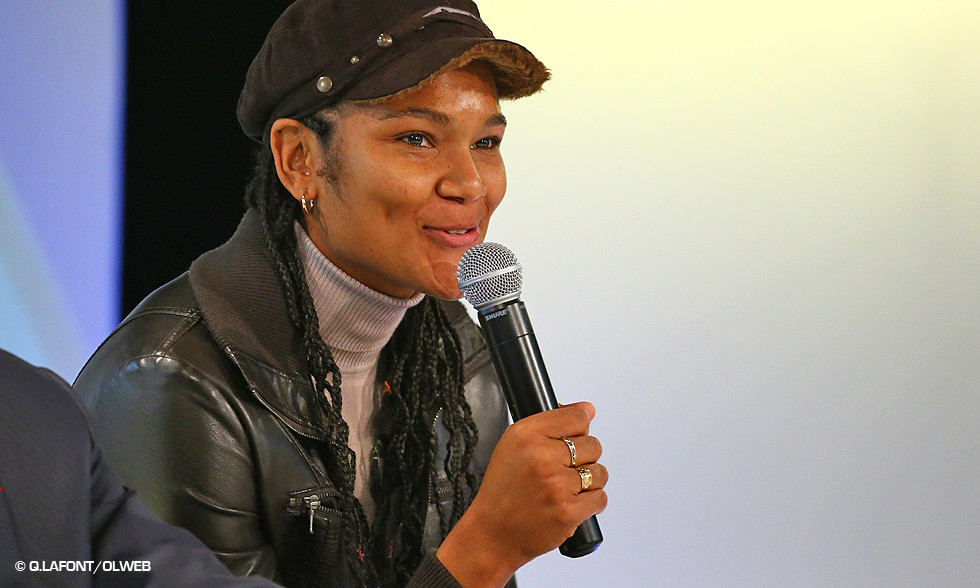 On the eve of Juvisy's visit to Gerland, Wendie Renard extended her contract with OL Women until June 2017.
It's now official. After rejecting offers from PSG, Frankfurt and Potsdam, Wendie Renard extended her contract with OL by four and a half years to run until June 2017. "I'm really pleased and it's a great moment for me. It shows that the club's ambition is to remain at the very top. President Aulas gives us everything we need to succeed and to keep making progress. Patrice Lair and several of the players extended their contrcts before I did. That shows that we want to remain the best team in Europe nd the world."
This happy announcement came just a day before the Women's D1 cash between OL and Juvisy at Gerland. "We're very well prepared for this week's match. We've worked hard on the tactical details we needed to improve. It's always tough against Juvisy; they're a very physical team. We'll need to grab the bull by the horns and build our confidence early. Playing on Saturday at 20:55 is a bit like the men do it. Of course the context will be different, but whatever, we have to win this match. I hope the fans will step up and really support us,"