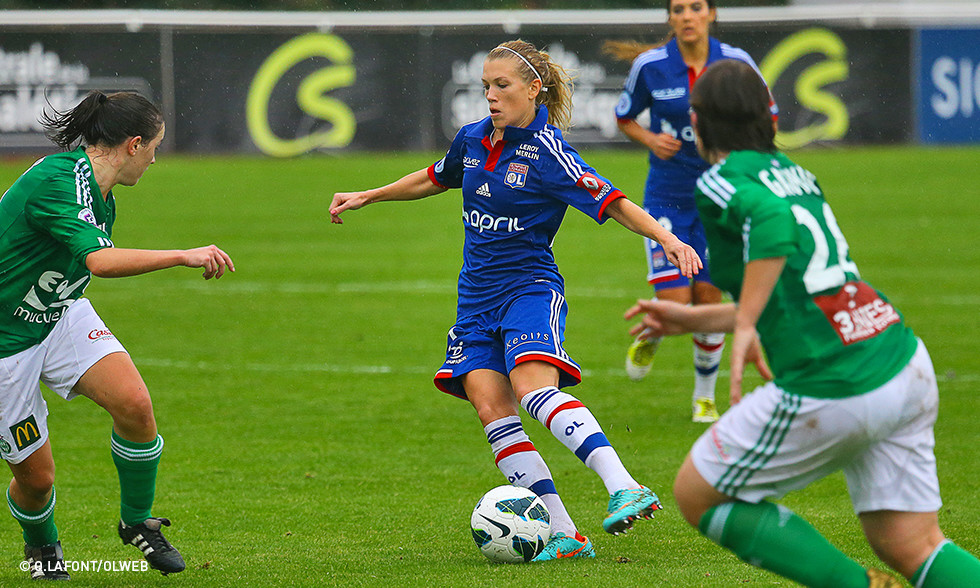 The OL Women easily booked their ticket for the last 32, faced with a modest second-division outfit on Sunday afternoon.
The OL Women didn't hold back in their return to competitive football at the weekend. Faced with Epinal, a side ranked tenth in the D2's Group A, Lyon easily booked their ticket for the Coupe de France's last 32. In front of 3,000 spectators, Patrice Lair's players inflicted a heavy defeat on Epinal, winning out 13-0. The score was laready 9-0 at the break, thanks notably to a hat-trick from Eugénie Le Sommer, and things are looking good ahead of Juvisy's league visit to Gerland next Saturday.
The draw for the last 32 of the Coupe de France will be held on January 30. Almost all the other D1 sides playing this weekend qualified as well: Juvisy, Montpellier, Yzeure, Vendenheim, Rodez, Toulouse, Guingamp and Saint-Etienne. Only Issy crashed out, eliminated by Saint-Maur (DH).

OL's goals:
Le Sommer x3, Abily x3, Tonazzi x2, Henry, Dickenmann x2, Otaki x2.

OL's line-up:
Bouhaddi - Franco, Viguier, Renard, Rapinoe (Georges 46') - Henry, Abily, Necib - Le Sommer (Thomis 46'), Tonazzi (Otaki 46'), Dickenmann.