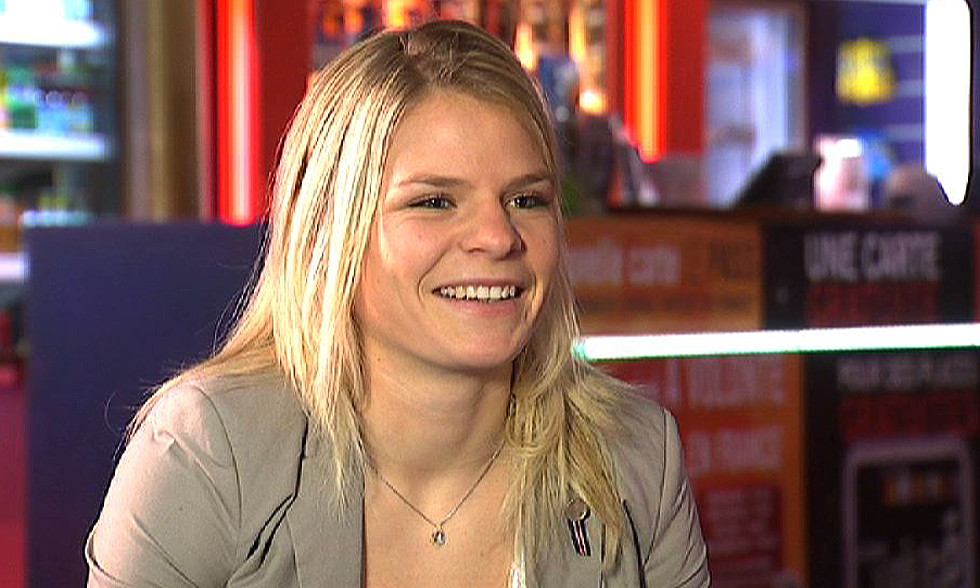 The OL Women's striker is the special guest on OLTV show DDD, on Wednesday night at 20:00 CET.
Aged 23, Eugénie Le Sommer has just extended her contract with OL for another three years. Last season's top scorer in the French league last season (22 goals) as well as the Champions League (nine goals), the girl who grew up in Brittany represents the future of French women's football.
Patrice Lair had made re-signing the talented young woman a top priority: "She is a high-performance player, a very vivacious presence on the field. She has incredible technical skills and can quickly turn innocuous situations into goal threats. I think she is the future of French strikers. She has made a lot of progress since she arrived here but she's still young and still has a lot of untapped potential."
In her second appearance on the OLTV show "Dr'OL de DAM", the OL striker looked radiant and as comfortable as she does out on the pitch. She has already won several titles at OL and had some fantastic experiences... like the penalty she scored in the last Champions League final against Frankfurt in Munich's Olympiastadion: "You don't play a Champions League final every day, and taking a penalty is never an easy thing to do. On top of that, we were playing a German side in Germany, infront of 50,000 fans who were all whistling at us. I was really under the pump!"
At OL, the ex-Lorient and Saint-Breuc player doesn't like to make waves. With her, everything is humble, simple and with a smile. But that doens't prevent her from being a true competitor. Her objectives for 2013? To make it back to the final of the Champions League and make it to the infal of the Euro with the France team...

Also in this edition of DDD, there is the 'Mag', dedicated to the arrivals of new recruits Megan Rapinoe and Shinobu Ohno, the 'Zoom' news section and Top Goals with commentary from technical staff members Antonin Da Fonseca and Roger Vignat.