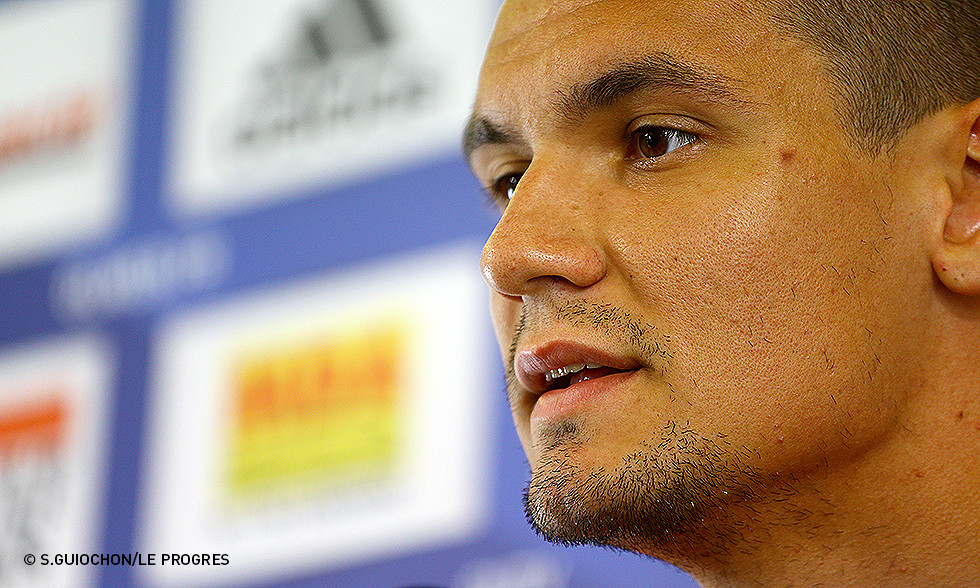 Suspended against Epinal, the Croatian defender made his return against Troyes... Lovren spoke about the match that saw Ol take sole control of the Ligue 1 table...
Dejan, what do you make of the results this weekend?
"I'm happy. We're clear at the top, but there are a lot of matches still to go. Knowing PSG's result before we played was good, but the most important thing was how we ourselves played. We didn't play a great match, but thankfully we did get the three points. The elimination against Epinal has stuck in our collective craw a bit, but that happens. Perhaps it did us good. We're still in the running in two competitions... and we're going to give them our all."
Top spot?
"It's great, but everything can change from one week to another. Psg are still favourites for the title. They're a side full of superstars... but OL's strength is our strong team spirit."
What's the importance of the transfer market?
"We're not thinking about it. It doesn't depend on the players. We're just thinking about playing and winning matches... We'll see what happens... Obviously it's sad to lose players with whom you've spent several seasons, even if the side can make do without them. OL doesn't depend on any single player."
It's good for everyone, but I won't give up my place easily...
What are your objectives?
"To play, and to rack up the good performances... to show that I can play. There is comeptition in our squad; it's good for everyone, but I won't give up my place easily. I've made progress since I've been at OL, but with injuries and suspensions I didn't get so far in 2012. I hope to do much better in 2013. Cards? I'm being careful. I'm not a nasty player..."
What do you think of the Dicsiplinary Commission's decision concerning Zlatan?
"I'm a bit surprised. For me, it was a foul. But I've already forgotten about it, and I have nothing more to say... that's football... perhaps he enjoys more protection because he's a superstar... I won't be feeling like I need to get revenge next time we play each other.
The match against Evian?
"They're struggling on the table, but Troyes were too and they pushed us pretty hard. It depends on us and not on our opponents, if we play as well as know we can play. But no-one plays to lose and sides are always motivated to beat OL; they want to show their best side against us. Is it an important match this weekend? We're not looking at other sides' results. If we win and PSG don't win in Bordeaux, obviously that's great for us... but it could also go in the opposite direction... but still, there are another 17 matches to go after that..."