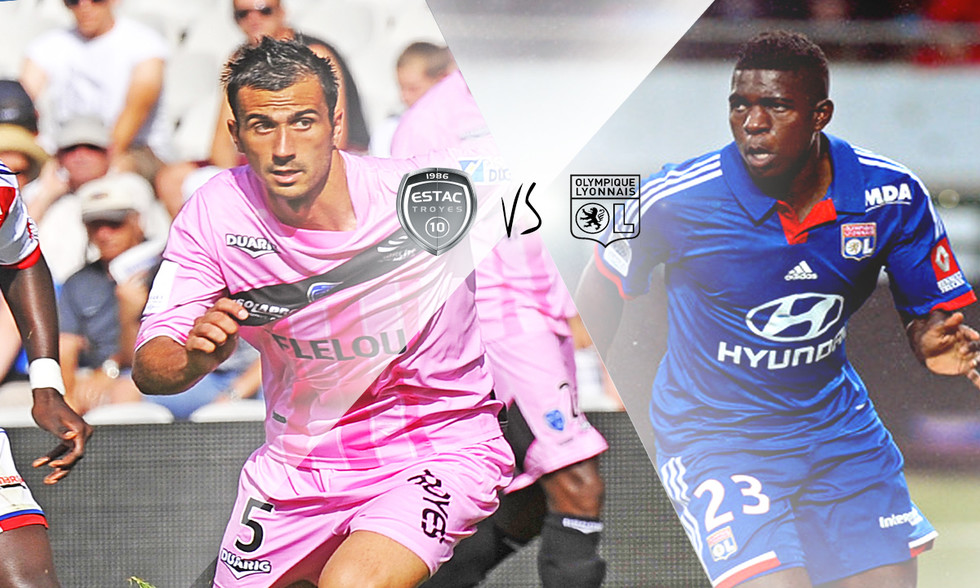 OL return to league duties on Saturday in Troyes, just a week after their elimination from the Coupe de France at the hands of Epinal... It goes without saying that expectations for the match are high...
Perhaps OL had forgotten to re-set their watches after returning from Morocco. At any rate, they paid dearly at the hands of Epinal, despite the club's poor form in the third division. Naturally OL's early exit has caused a lot of talk, even to the point of getting the impression that is has eclipsed the exceelent firt half of OL's season. Lisandro's decision to no longer wear the captain's armband has also contributed to people's perception that the seven-time champions are in some kind of crisis... ok, the 120 against Epinal did throw the cat amongst the pigeons. But before leaping to conclusions, give the lads a chance...
OL get back to the bread and butter of the league on Saturday in Troyes. The Olympians know that expectations will be high for a number of reasons. First, they need to show that the loss to Epinal was an accident that won't be repeated. Then, they are in joint top spot along with OM and PSG. Without talking about the title, they're well on the way to achieving their main objective for the season: a top-three finish, and it would be a shame to drop points in Troyes. With 25-point gap after 19 matches, there is clearly a gulf between OL and ESTAC... making OL clear favourites even though Troyes haven't given up hope of clinching Ligue 1 survival.
ESTAC has had a tough season so far in their return to the top flight. Two wins - including one at OM - and seven draws isn't enough for things to be hunky-dory. Bréchet and co. needto up the pace irrespective of whom they're playing against. These first few matches of 2013 are effectively cup matches, where it's make or break. Nonetheless, troyes are coming off three matches unbeaten, the return to action of veteran central defender Jérémie Bréchet making a huge impact. Will ESTAC fire on all cylinders in their return to league duties?
Rémi Garde didn't hid his disappointment in his last press conference. Frustrated by certain below-par performances last Sunday, Garde will doubtless have handed down very explicit instructions for the upcoming clash. With the returns from suspension of Lovren and Umititi, a change in central defence is likely onthe cards, especially as B. Koné has left for AFCON duties. Will the "impressive" Samuel Umtiti play in the centre of defence or on the flank? Will there be a three-man midfield like the one at the beginning of the match against Epinal? A return to 4-2-3-1 if Gourcuff is fit? Or a formation with two strikers?
On paper, OL have the means to beat Troyes. Will they grab the three points to get the second half of the season off to a good start? It looks within their reach, with all due respect to the promoted side who sit in second-last place.