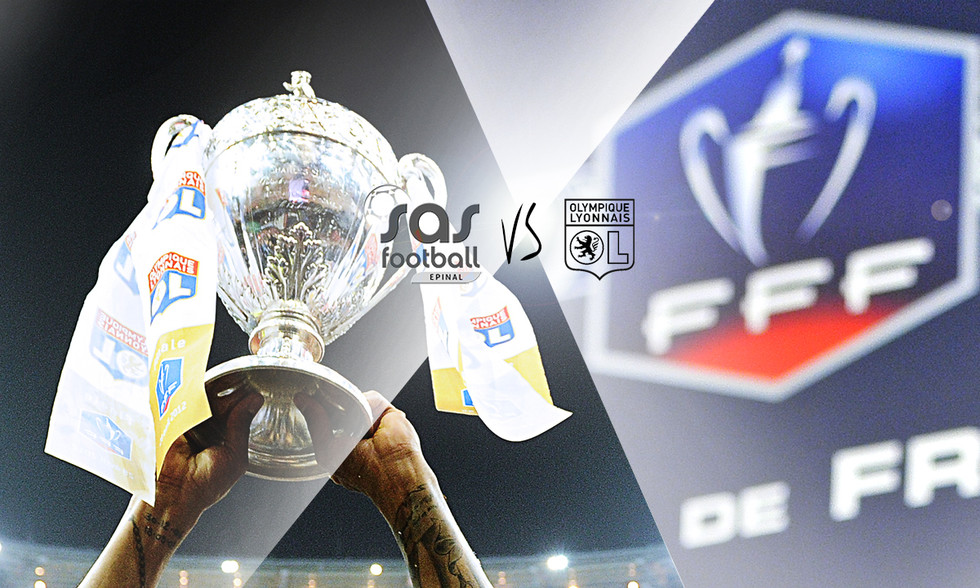 The season gets back under way as usual with the last 64 of the Coupe de France. From the sun of Morocco to Epinal... to wrap up the week with, hopefully, a win over a National (D3) side to qualify for the last 32...
The Coupe de France is often a bit like a boxing match between fighters from different weight classes. Imagine a heavyweight taking on a welterweight... a middleweight versus a bantamweight... In the early afternoon on Sunday, it will be just such a match-up: OL sit atop Ligue 1 alongside PSG and OM while SA Spinalien languish at the bottom end of the National table. Nonetheless, many sides superior on paper have fallen victim to 'lesser' opposition in cup football... and it's one of the beauties of the game.


And so reigning Coupe de France champions OL will begin the defence of their title... and it would certainly be an upset should they fail to progress to the next round after having garnered so many plaudits in the first half of the season with their excellent results and quality football. During the winter training camp in Morocco, Lisandro and his teammates worked incredibly hard in order to hit the ground running when the season re-commences... and it is clear that atmosphere and team spirit aren't just nice-sounding words... which is just as well considering that Lacazette, Briand and Grenier are still short of match fitness while Lovren and Umtiti are suspended. The only question mark, according to coach Rémi Garde, concerns Yoann Gourcuff. The man from Brittany alternated group training and individual sessions while in Morocco and didn't play in Thursday night's match against El Jadida...
This friendly encounter saw OL play with two distinct formations. OL ended the first half of the season against Nice with a 4-4-2 and ended their match against the Moroccan side in the same way. "Football is a question of balance." So says Rémi Garde on a regular basis, but it remains to be seen how the principle will be applied on Sunday. Bisevac and B. Koné will partner up in central defence, with the Burkina Faso international leaving for AFCON duties directly afterwards.
Epinal will no doubt be super-motivated in front of their own fans. Toppling the reigning champions, who are also co-Ligue 1 leaders, would be the highlight of their season. A season that has seen them struggle, with just two league wins so far. In the Coupe de France, their campaign has gone well without being spectacular, but they will need to step things up after seeing off four lower-league sides. Epinal have been boosted this season by the signing of Sandy Paillot, who noone Ol will have forgotten. Hopefully the big central defender will get definitively back on track with his new side after a series of grave injuries.
So, OL begin the run to the end of the season; a stretch that could lead to great things, and there is no question that Garde's men will spare the horses in this wonderful competition, to which OL owe so much. The two clubs have in fact already met in this competition, in 1963... with OL running out winners.