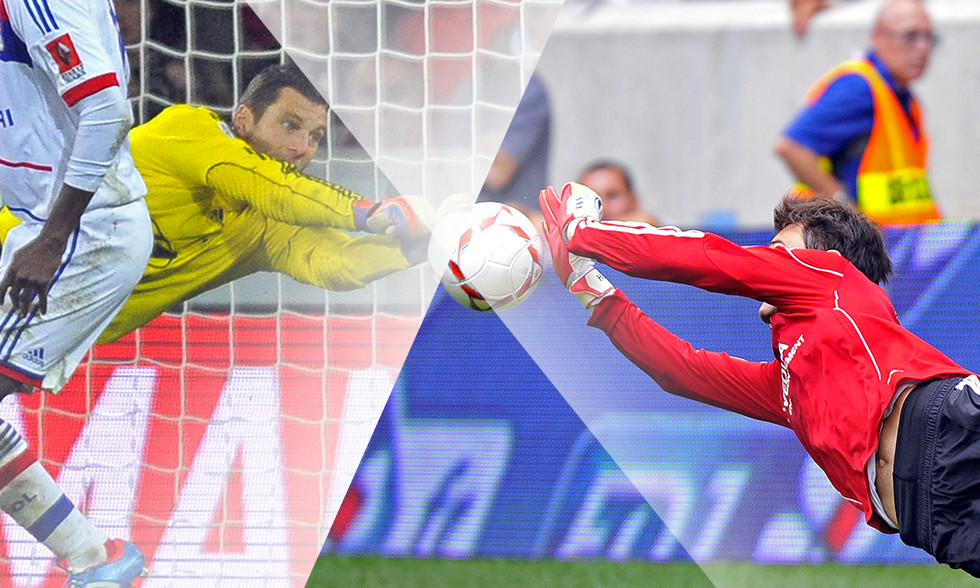 Lloris... Vercoutre... and Lopes guarded the OL goal this year... and they all stepped up to the occasion, turning away or saving shots that would otherwise have set OL back...
Hugo Lloris
The two decisive saves against Sochaux, including one just underneath the crossbar.

An exceptional save in Rennes when the hosts were 1-0, paving the way for OL to clinch a 1-1 draw.

Three formidable stops in Annecy against Evian at a momet when Ol's eventual victory was far from assured.

The save in the second half of the Coupe de France final, to protect O's 1-0 advantage.

An exceptional stop in Ajaccio in the semis of the Coupe de France.

His incredible performance throughout the match at the Parc des Princes in the quarter-finals of the Coupe de France. Four saves of the highest calibre that kept OL on track to qualify for the next stage. 

His save in the 90th minute in the final of the Trophée des Champions against Montpellier with the scores at 2-2 before saving two penalties in the winning shootout.
---
Rémy Vercoutre
The two saves in Lille, when LOSC were leading 1-0, that kept OL in the match before his teamates levelled the scores to clinch a 1-1 draw.

The two saves in Lorient.

The two stops against Sporting Bastia with the scores tied at 2-2.

The two saves against Sochaux.

The two saves at the Stade Vélodrome.

The four saves at the Parc des Princes to avoid a heqvier scoreline.

Four or five decisive saves against Athletic Bilbao at Gerland, one of which was absolutely incredible, in the 85th minute with the scores tied at 1-1.

Two decisive saves in Bilbao, one of which defied belief!
---
Anthony Lopes


His overall performance against Kiryat Shmona with four tough one-on-one saves.

his second half in Nice in the last 16 of the Coupe de la Ligue where he prevented OL's defeat from turning into a spanking on four different occasions.