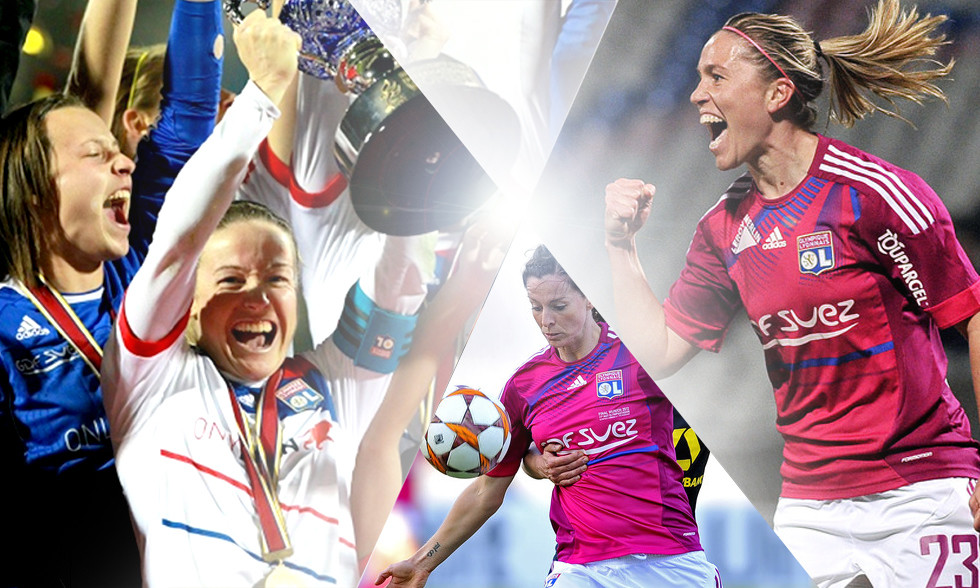 The OL captain has been chosen by the readers of OLWeb.fr as the Player of the Year, beating out Camille Abily and Lotta Schelin
1 - Sonia Bompastor (53%)
The OL Women's captain won the majority of the vote to score an uncontested win. In 2012, Sonia Bompastor perfectly fulfilled her role as a leader both on and off the pitch. She is Patrice's Lair's conduit to the team, the locker room supremo who works hard in every training session and keeps the team on the up-and-up. Sonia Bompastor lifted four trophies in 2012: the Coupe de France, the Champions League, the Women's First Division and the World Club Cup - in which she even scored the winning goal from the penalty spot in extra time. She had the talent, the skill, the character and the desire. On the pitch, 'Soso' is also one of the best in the world in her left-back role: solid in defence and tactically astute, regularly delivering telling crosses and even scoring goals, mostly from free kicks. This vote from our internet readers can also be seen as conscious or unconscious support for this monolith of French women's football, who was recently dropped from the France squad by Bruno Bini.
2 - Camille Abily (23%)
The OL Women's midfielder is also one of the key elements in OL's incredibly successful 2012. Often played just behind the central striker, as a 'nine-and-a-half', Camille Abily has progressed in leaps and bounds. She has scored a lot this year and currently tops the scoring charts of the Women's First Division with 15 goals this season. Camille Abily has been particularly devastating in the Champions League, with a double in the semi-final first leg in Potsdam (5-1), and a goal in the final against Frankfurt (2-0) - a match in which the girl from Brittany was voted Player of the Match.
3 - Lotta Schelin (8%)
The Swedish striker also played her part in OL's outrageously successful year. She notably scored her 100th OL goal in the final of the Coupe de France, helping OL to win out 2-1 over Montpellier. In factm she scored a double that night, etching her name deeper into the history books of her adopted club. In Lyon, the elegant Swede is in her element. Her runs tangle and tire opposition defences. She scores a lot but also really plays for the team. Classy!