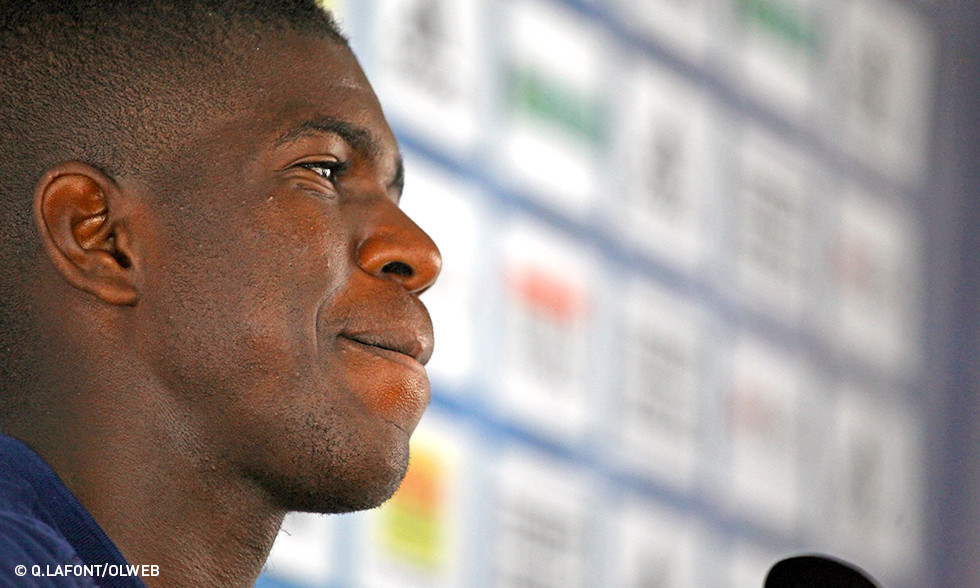 Samuel Umtiti stopped in at the press room before training on Tuesday to talk about the match against PSG... and the visit of Nice on Sunday...
What thoughts do you have on Sunday's game at the Parc?
"We lost, but we showed some real strengths. I'm happy with some of the football we played. We're not going to let this defeat get us down. Regrets? Yes, because it played out on some pretty fine details, and the result could easily have been different. We could have hung onto top spot, but now we're just staying focused on the rest of the league season."
Do you think OL had an inferiority complex with respect to PSG?
"How are PSG superior? You just have to look at the league table… We're not inferior to them, even though they have better-known players than we do. The title? Personally, I don't talk about the title. We just need to keep on playing our matches... and when you look at where we're from, you realise it's not good to talk about the title. There ios PSG and then all the other teams. The title will be decided on small details. PSG are the favourites, but we'll do everything we can to make it hard for them."
What do you think of all the youngsters who have started working their way into the team this season?
"It shows that the youth academy coaches are very good at their jobs. The players coming up all have a great attitude. At OL, we work hard... and it pays off."
Autumn champions?
"It would be great to go off on holidays atop the table, but it's not essential. We're just concentrating on the match against Nice ».
Any thoughts on the winter transfer window?
"It's like at the beginning of the season... it takes place off the pitch... There could be some departures and I understand the reasons. We'll remain competitive."
WHat do you make of your performances in the latter stages of the year?
"I'm happy to be playing a lot of matches after having been through a tough time at the beginning of the season. I've worked really hard, and the work has paid off. As I rack up appearances, I get calmer and more concentrated... the game time is allowing me to make progress. My preferred position? I'm a striker [laughs]... no, I'd say I'm best suited to central defence."
I'm happy, and I'm proud of our squad
Does this mean there has been a re-jig of the pecking order in the centre of defence?
"I don't think like that. I play, and I train. The coach makes his decisions."
What do you make of the side's first half of the season?
"I think we've done very well. Our objective was to be in the top three. That's exactly where we are, and we've done it in style, too, playing some great football. We're a tight-knit unit. Am I surprised? We knew that we're a quality side. I'm happy, and I'm proud of our squad."
What about Ibrahimovi'c stepping on Lovren's face?
"I haven't seen the video. People have to make their own interpretation. At the time, I thought that he did it on purpose. The referre decided otherwise."
Do you think that there will be a special atmosphere for Claude Puel on Saturday?
"Well, he could would get a pretty hostile reception here... We know what our fans are like. But that's football... Would I say hello to him? If we run into each other, sure."