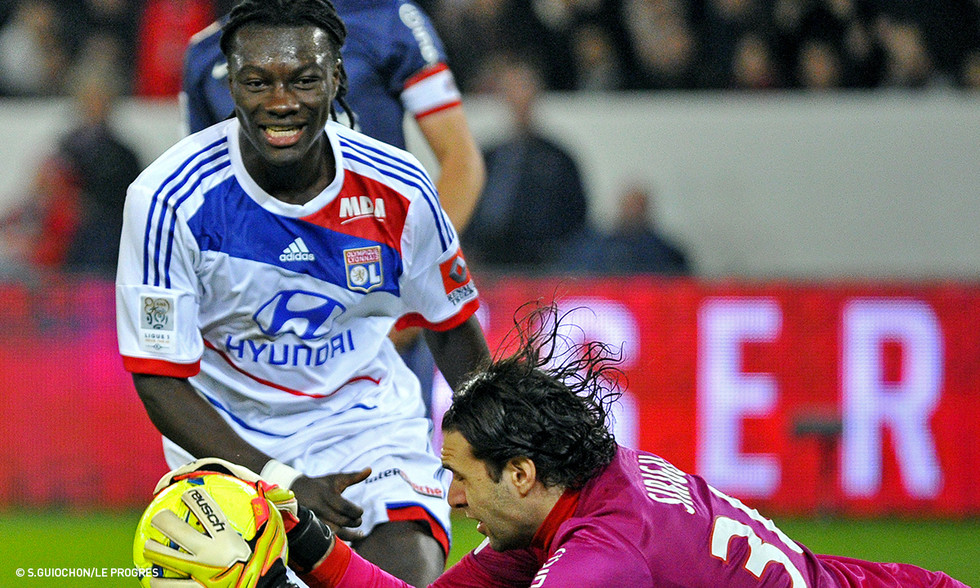 Check out the post-match reactions, captured by Canal+ and OLTV, following the clash between PSG and OL...
Michel Bastos
"We had a good first half... but I'm a bit disappointed by the loss... we missed out becuase of a moment of individual brilliance. Just before they scored, 'Licha' had wanted me to wait a bit before crossing... We really wanted to do well in this match... OL is equal on points with PSG, and that's no accident. We'll keep on mixing it with them right to the end..."
Jean-Michel Aulas
"The team played a great match tonight. We did a great jobn in containing this team. I think there were some things in the game that should have been punished with cards - like when Ibrahimovic stepped on Lovren's face, or like when Bafétimbi Gomis had a penalty claim waved away. It's a bit frustrating. We could have won it... We were confident before the game, but right now we're missing a lot of key players. Still, there are positives to take from this match. There wasn't a huge gap between the two sides. I said the players after the match that I would prefer to lose this this match than the one at Gerland later in the season... Okay, now we just need to make sure we don't make a mess of our match against Nice on Saturday."
Dejan Lovren
"There are regrets for us, because we played well in the first half. That's football... We didn't manage to score... If 'Licha' scores, the match is never the same. We lost but we can hold our heads high. It was tough... I think Ibrahimovic purposely stepped on my forehead. Playing with five defenders doesn't change a lot..."
It was the right tactical choice. In terms of the football we played, OL were better tonight.
Gueïda Fofana
"We have nothing to be ashamed of. We had a huge first half, but we didn't score... We know the quality we have... We showed tonight that we have a solid team... This loss doesn't take anything away from what we've already achieved this season."
Gérard Houllier
"It was the right tactical choice. In terms of the football we played, Ol were better tonight. But PSG took a lot of confidence from opening hte scoring. I think a draw would better reflect how the game played out as a whole. OL showed their quality tonight. Losing 1-0 is not the end of the world."
Maxime Gonalons
"We're a bit disappointed. Overall we played a good match, especially in the first half, but we didn't try our luck enough in the final 30 metres. The tactical change wasn't so easy to deal with for me as a midfielder. When you fall behind at the Parc, things get pretty complicated. Their goal was a real kick in the head, but we knew we would still create chances... the lads who played tonight did their jobs well. Everyone wroked well in the first half. The physicality? I love this kind of match; it makes you grow up. We managed to mix it with a side who are playing for the title. Now we'll rest a bit before taking on Nice."