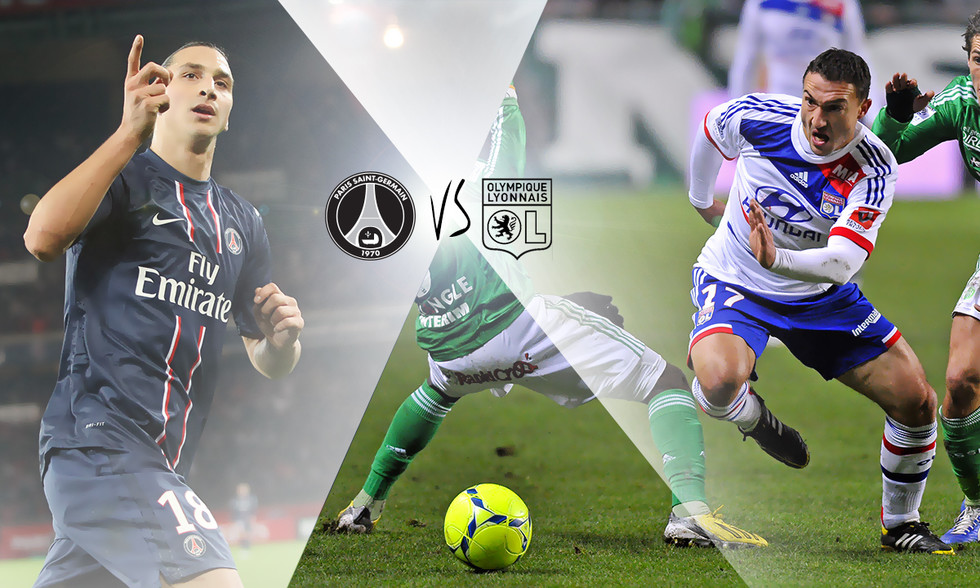 The stakes seem very different for the two sides as the Week 18 clash between OL and PSG - a match that could see the league leadership change just one match ahead of the winter break - looms on Sunday night.
Frankly, no-one would have imagined back in August that OL would have been turned in such an impressive performance in the first half of the season. A few days out from the winter break, OL find themselves atop the league table having taken an average of two points per match... with a comfortable qualification for the knockout rounds of the Europa League... playing very attractive football... with a tight-knit team...
OL, in top spot, have been hounded by PSG, as side intent on following through on the promise of their big-name signings. The capital club have been in inconsistent form in the league, capable of turning in the kind of masterful performances expected of them but then falling to shock defeats in other matches. After being on the brink of crisis, however, the Parisians have turned things around. Against Evian and Valenciennes, they showed their attacking might and their power as a team, lead by the potent goal threat of 'Ibra' and with Lavezzi and co. also chiming in. In the space of three matches, including the win over Porto in the Champions League, PSG have once again become a seriously threatening team and big favourites to take the Ligue 1 title.
OL currently enjoy a three-point lead over PSG, but with an inferior goal difference, as they head to the Parc des Princes on Sunday night. Unfortunately, Carlo Ancelotti has no shortage of options for his matchday squad and his starting line-up, but it's a different story for Rémi Garde, who will have to make do without Briand, Gourcuff, Grenier, Lacazette and Dabo. And it remains to be seen whether Réveillère will be fit to play. Without taking anything away from those who will be playing, and despite Gonalons' return from suspension, OL will not be at full strength for this top-of-the-table clash.
So, there won't be an even footing as the two sides face off. PSG are very dangerous on the counter no matter what their formation, notably with Lavezzi and Ménez bringing their blistering pace and skill to bear. PSg boast the league's best attack - thanks largely to the prolifiv Ibrahimovic - and close to the best defence thanks to the likes of Thiago Silva. OL like to dominate possession, so does this give an indication of how the game will play out? "We've already played Paris and we learnt our lessons," declared Rémi Garde in his press conference.
As the countdown to kick-off continues, one sentiment predominates for OL: Lyon have almost nothing to lose - except their honour - if they come unstuck in this match. Otherwise, they're not the favourites and holding top spot on the table isn't overly signifacnt with 20 matchs still to play in the season. On the other hand, any positive result would be a huge bonus to stick under the Christmas tree! Meanwhile PSG have everything to play for...