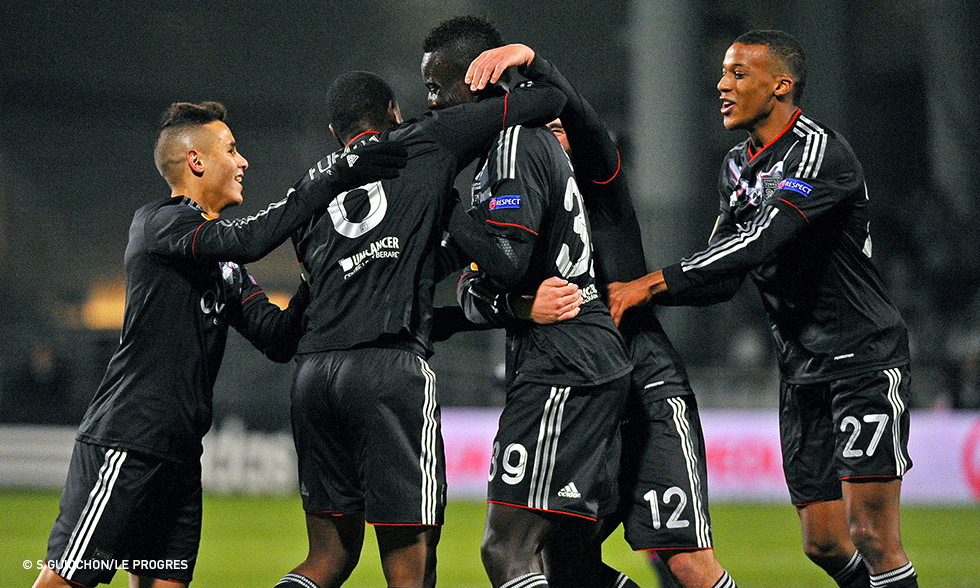 Check out the players' reactions after the match between OL and Kiryat Shmona...
Anthony Lopes
"I'm very satisfied, and I'd like to congratulate all the lads for this win. I had a great match, even though it was tough at the start. It was a dream come true. Thanks to the fans. We weren't nervous and we had no pressure..."
Harry Novillo
"It's a really really good feeling. The first team can count on us. We knew there was a lot of quality in the youth academy; it bodes well for OL's future. We'll continue to work our hardest. We love playing together and above all we wanted to show how well we can play as a team. We're knocking at the door of the senior team... It's special to play at Gerland, but even the youngest of us was overwhelmed by the occasion."
N. Sarr
"It went well. A great night that I had never imagined even in my wildest dreams. When I learnt that I would starting, the pressure grew a bit, but I dealt with it. The first few minutes were pretty full-on, with all the spectators. My dad (a former striker) reassured me. Scoring in my first match was something I had never even dreamed of. My goal? It came after a corner. I stayed forward and I shouted out to Michel (Bastos)... The difference? Most of all, it was the rhythm and the concentration... but I felt ok thanks to my build... My shirt? I'm going to give it to my mother..."

Y. Benzia
"Obviously it's awesome to score at Gerland. I'm happy both for myself and for the team... we worked hard. I had a chance in the tenth minute. My goal? I saw that Medhi was about to cross... I believed in my chances, even though the cross was deflected... Normally I prefer to make runs on the left flank..."

M. Zeffane
"I'm very happy with the win, and with the atmosphere tonight. We stuck together. It was awesome! We showed that at Lyon, there is a senior team but also a lot of quality in the youth academy. It made it even better that we played the match at Gerland. I'll never forget it. But I need to keep my feet on the ground... everyone was happy when the final whistle blew."