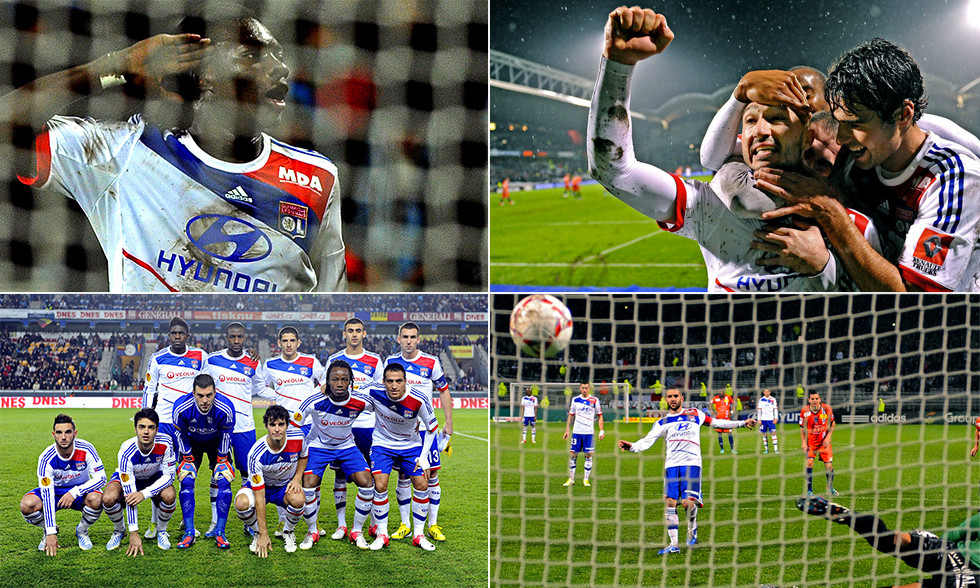 OL's November was full of positives, notably taking top spot in the league as well as in their Europa League group...
A MATCH
Tough to choose between the match against Bilbao in the Europa League on November 8 and the postponed match in Marseille on November 28. In both cases, OL showed all its technical, tactical and mental strengths. OL impressed with their burning team spirit as the players brought their individual talents to the service of a common goal. In Bilbao, Lyon managed to hunker down and weather the Basque storm before swinging back into action. In Marseille, OL shut OM out of the game without letting their illustrious opponents get a look in. The matches saw OL clinch top spot in their Europa League group and also re-take first place on the league table - with a five-point lead over title favourites PSG. The lads' performances in November largely eclipsed their shocking night in Toulouse.
A GOAL
Malbranque's strike against Sporting Bastia. Sure, it was from the penalty spot, but this goal was a gift from Lisandro, who had let Steed take the shot. It was Malbranque's first goal in an OL shirt since his return to the club, a goal he must have been waiting for as much as the fans were. A goal to reward his Herculean efforts since his return to the side whose youth academy he graudated from. It would be remiss of us not to mention 'Bafé' Gomis' hat-trick in Marseille - his first in Ligue 1. His three goals floored Marseille and got him that much closer to Luyindula and Giuly, the most prolific currently active Ligue 1 goalscorers.
AN IMAGE
The teamsheet in Prague against Sparta. Five lads from the OL youth academy were in the starting line-up (Umtiti, Ferri, Benzia, Grenier, Ghezzal), with two others coming on as substitutes (Novillo and Pléa). And there was something of a repeat performance in Marseille, with six youth academy graduates taking the field at kick-off, and one of them - Maxime Gonalons - wearing the captain's armband in place of the injured Lisandro.
A SAVE
Rémy Vercoutre got the job done ins style on several occasions. Against Sporting Bastia and in Sochaux... but in Bilbao, he pulled out two enormous saves, one of which was a simply incredible reflex punch... In Marseille, he flew across the face of goal to prevent Jordan Ayew's point-blank header from making it 1-1 with 15 minutes to go.
It's alos worth noting his smile after almost conceding a gag-reel goal in the 18th minute against OM, when he tried to throw the ball past Jordan Ayew!
A FIGURE
There were three penalties awarded in OL's 5-2 win over Bastia; three penalties that were converted into goals (two for L and one for the Corsicans). Two of the three penalties occasioned red cards: one for Lovren (31', straight red) and one for Harek (second yellow). The first two penalties had a big effect on the match: Bastia's got them back into the match after having fallen two goals behind, while OL's spot kick got them back in the lead.