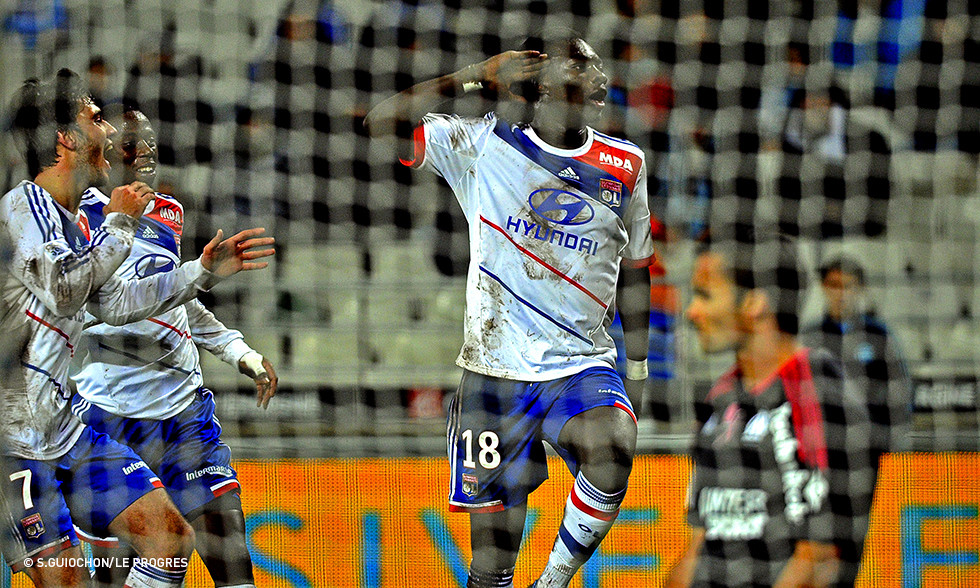 The players and the president spoke to OLTV and Canal+ after the impressive 4-1 win in Marseille.
Jean-Michel Aulas: "Pure joy. It's great to have won this match, but it;s true that we need to confirm it with a win in Montpellier. The quality was there tonight, with a lot of youngsters accompanied by some old heads. I think we played a great match and I'm very satisfied. Did we send a message? The loss in Toulouse counterbalances this win a bit, but it will definitely be a message if we win on Sunday... There are some interesting matches on the horizon. The difference between us and OM was there tonight as well: we've qualified in Europe and they haven't. We have to stay humble, but tonight's win is a huge source of pleasure."
Bafétimbi Gomis: "All of us were super-motivated to show that the loss in Toulouse was an anomaly. As a striker, you dream of nights like this one, but we also owed it to ourselves to get the three points. My most beautiful goal? The toe-poke, because I didn't have time to wind up and it capped off a copy-book team move. Playing Marseille is an anticipated fixture at the beginning of the season and I'm really happy to have performed well in it."
Mouhamadou Dabo: "It's a special day - a great birthday present for me. After our chaotic match in Toulouse. we're back on top of the table. We have an important match on Saturday, and our confidence has taken a real boost. My cross? I've been working on crossing in training, and my work paid off."
Rémy Vercoutre: "We were so frustrated to have screwed the match in Toulouse. The lads were great tonight; what a pleasure it is to be a part of this squad. We played some great football - our squad is a well-oiled machine. I have to tip my hat to all the youth academy coaches and OL's rock-solid youth policy. If we can repeat this kind of away peformance, thigns will definitely be looking pretty god for us."
We owed it to ourselves to bounce back, and the lads stepped up
Maxime Gonalons: "I tried my best to control our opponents runs through midfield, but tonight everyone went over and above the call in a huge performance. We owed it to ourselves to bounce back, and the lads stepped up. Tonight we really enjoyed ourselves, we took top spot back and now things are looking great. Bafé? He was monstrous tonight; he force-fed us goals. Congratulations to him and the whole team!"
Rachid Ghezzal: "We knew how to go after Marseillel the game plan was crystal clear. Personally, if I played a good match, its thanks to the advice I got from my teammates. The more game time you get, the more your confidence builds."
Michel Bastos: "Physically, I'm still not quite there yet, that's the one thing I really need to work on. The pain I was in is now a thing of the past. Even on the bench, I was enjoying myself. We did something extraordinary tonight, and I want to congratulate everyone. There's no better way to make your return to action! Tonight OL showed a lot of heart, playing out of our skins and forgetting what happened in Toulouse."
Alexandre Lacazette: "We managed to respect the coach's instructions, and the benefits were quite clear tonight. We wanted to impose our game the way we do at home and to not have any regrets. We scored at some crucial moments, and OM just couldn't get back into the match."