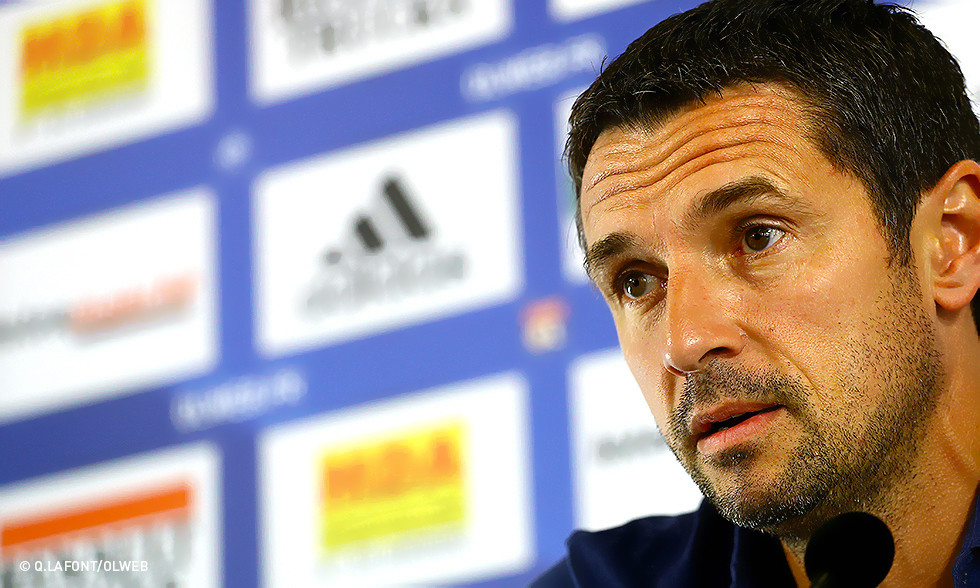 Rémi Garde spoke about Ol's defeat in Toulouse and where Steed should be played, as well as discussing the squad's current injuries...
Rémi, how are your spirits the day after your defeat?
It's always a bit traumatic. The main thing is the disappointment; we had a pretty bad evening. If I remember correctly, last week I underlined the importance of the senior players, and we were missing five of them in Toulouse. The squad needs the enthusiasm of the youngsters, but also the experience of the senior players.
Does that explain yesterday's sub-par performance?
It's not the only reason. There was also the way we carried ourselves in the game: we were timid and shaky both collectively and individually in some cases. It's not normal to have your first shot on goal on the 55th minute. That said, how many sides play without senior players, ending the match with seven youth academy lads on the pitch? You need to put things in perspective. You can't get all depressed and pessimistic when you lose and nor should you get carried away when you win, as some people did last week. A squad's energy comes from and draws power from the exchange between senior and young players.
I wouldn't make the same decisions again...
Do you have regrets?
No, I don't regret my choices. But given how things turned out in Toulouse, I wouldn't make the same ones again, especially concerning where Steed plays. His presence in the centre of the park is very reassuring; he plays well there, but when he goes out wide, the team's balance suffers.
Has this match agaisnt Marseille come at the right time?
I don;t consider this to be a 'bonus' match! Given our negative result at The Stadium, it'll be even more important not to give a poor account of ourselves. Every side plays to its strengths, and for sure OM will be riding high on the cofidence from their win over Lille [1-0], but the match won't be determined on physicality alone. There are a lot of factors to take into account. In my eyes, Lyon has the weapons to pose OM some serious problems. I'm counting on my players to show a very different attitude.
Will some players be returning to action in this match?
Things could change in the next 24 hours, so I won't confirm anything concerning our injured players. Michel Bastos is fit to play, but he is short of match fitness after several weeks out of action... I can't say he won't be in the squad but I can't say he will be either. It's similar for Lisandro, even though his chances of playing are slimmer. JImmy Briand is making progress; he's not ready for full training yet but I hope to see him back on the pitch by the end of the week. The only certainty is that Dejan Lovren will be unable to play - because of his torn quadriceps.
A last word on your wing-backs - in the absence of Réveillère - the team seems to have been suffering in this area…
Obviously against toulouse things weren't what they were in Prague last week. For sure Fabian wasn't too confortable in Toulouse, but I will probably need him again in the course of the season, unless another player makes an impression. Mouhamadou Dabo is making progress, and he had said so himself. Last season he arrived as the understudy for Cissokho, but he took the time to settle in and now he has taken his game to the next level. But there is a lot of competition for this position.