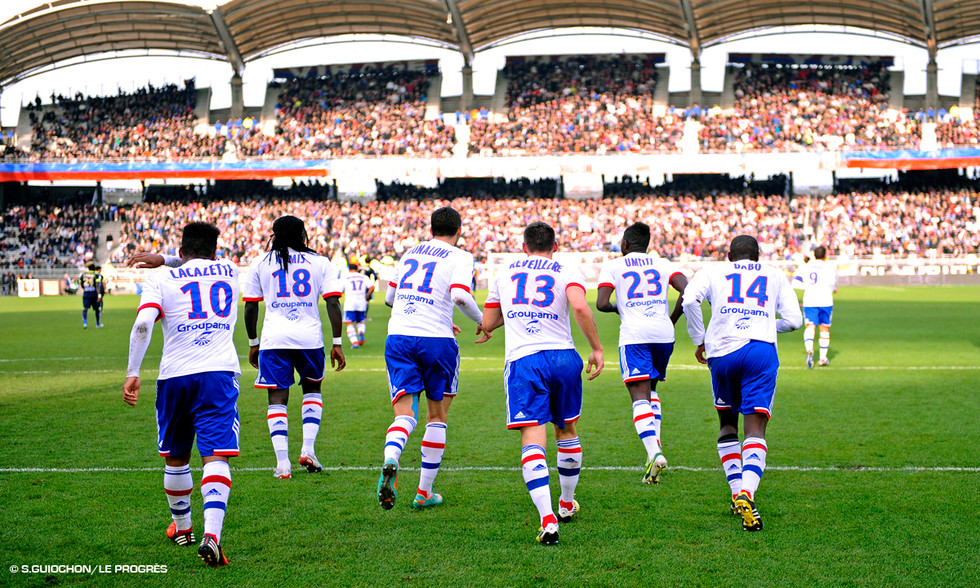 The OL players gave their post-match reactions to beIN Sport and to OLTV...
Talcafred (Stade de Reims)
"We held almost until the end of the first half, but after that it was tough... but you can't give up. We're going through a tough spot at the moment."
Bisevac
"It wasn't easy. Not easy to play against a side who had come here with the firm intention of not conceding a goal. We pushed hard. We showed the kind of character that you need to win matches. The goal before half-time was important. The table? We haven't even spoken about it yet."
N'Jie
"It went well..."
Hubert Fournier (Stade de Reims)
"OL were too strong for my team even though we showed the desire and commitment to create our own luck here. We tried our best in the first half, but things got tough after that. OL deserved the win. Lisandor hurt us with his effort, with just his presence. He's an example for his team; he has all the hallmarks of a great player. We didn't have what it took to go into the break at 0-0."
Umtiti
"I'm very happy to be stringing the appearances together. That's what I work so hard for. I'm feeling much more comforatble in central defence now. I'l still do my best if I have to play on the left, though. I just need to be able to maintain my concentration. The match? A  bit complicated at the start, but a game lasts for 90 minutes, and we waited for our opportunity."
Gomis
"It has been a great week for me. It's great to be on top of the table after the uncertainties at the beginning of the season. But there's a long way still to go. We've integrated some young players and new faces this season and no-one should be counting us out of the title race. It's great league here in France. We've got some pretty important matches coming up, and how well we recover will be an important factor."
Malbranque
"The 14:00 kick-off? In England, it's normal. It didn't disturb the team too much. We just had to play the match and not look for excuses. We're not focusing on the fact of being in top spot right now. The important thing is to think about the three points we just won. We knew it would be tough against Reims. We were lucky enough to break the deadlock just before half-time. I'm very happy with the assist I provided tonight."
Réveillère
"The move that led to the first goal? Along with 'Licha', I was trying to win the ball back. I came up with a solution: with my back to goal, I went on the outside and got through. You have to take a crack at it... I didn't think twice. The celebration? There was a pretty heavy pack of guys on me... but it was great to have made the break and it freed us up. A good week? Yes. A great 33rd birthday present. It was a great performance in Italy and we knew how important this match against Reims was, given the results in other matches. We had to win, and we did so in style. We're trying to play beautiful football, and we did it effectively. Tonight was a perfect night. We had a lot of pressure on our shoulders because we wanted to show that there are no points for other teams to take at Gerland. The second goal did us a lot of good. The big run of matches coming up? The end of the year is looking good. We'll know where we stand on the 22nd of December, but it was very important that tonight we made sure that we were as highly ranked as possible before the end-of-year rush. Still, it's great work to have to do, even though the Europa League matches have used up a lot of our energy. Topping the table is a great feeling. We have a quality squad and it's a just reward. Everyone's feeling great!"