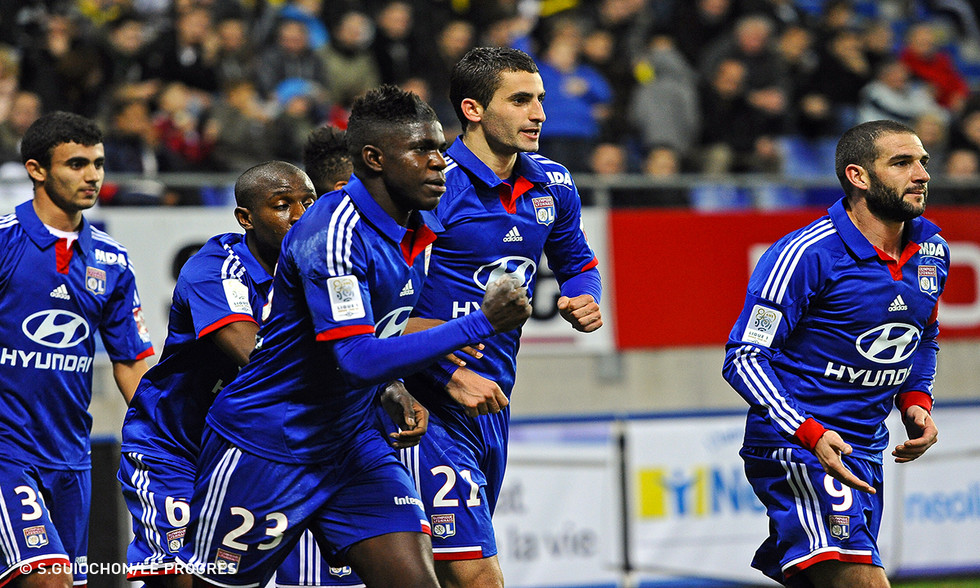 Stade de Reims have been in a mini-slump over their last four matches... OL has easily accounted for the other promoted sides at Gerland this season... but OL can't afford a hiccup in this, the first of a long spate matches every three days...
First and foremost, it has to be recognised that Stade de Reims' return to Ligue 1 hasn't gone unnoticed by those who knew the club in its heyday in the 50s and 60s. There are too many wonderful memories of one of France's most famous clubs for their impressive return to France's top flight not have a special flavour. Stade de Reims can now live in the present again knowing however that they still have a long way to go to live up to the club's great heritage of amazing players, an illustrious coach and a great president.


The Red-and-Whites started their promotion season with two defeats before taking 14 points from the next possible 18 and then having to make do with a single point from their last two matches. Tenth on the table with 15 points, are Hubert Fournier's men on down ards spiral? Were they overachieving? The answer is clear to see when you look at the stats: they are yet to lose by more than goal this season, they've got the fifth-best defence in the division (11 goals conceded) and they've got qulaity players in their squad like Diego, Krychowiak, Ca, Devaux and their talismanic captatin Tacalfred. A side who have scored around 50% of their goals from set pieces.
OL left Sochaux a bit frustrated with having conceded a draw after being in the lead. You have to recognise that there were certain key elements missing from the team as they took on a young Sochaux outfit. But the lads managed to continue their unbeaten run on the road (a win and four draws), and OL are still on track, with an average of two points taken per match, and are still within reach of PSG and OM even though they haven't been able to shake a number of sides angling for a top-three spot (Saint-Etienne, Bordeaux, Valenciennes, Lille). And then there's the match in hand against Marseille.
OL will play hosts to legendary club Stade de Reims, a promoted side. The two other sides fresh from Ligue 2 have both fallen at Gerland, Troyes losing 4-1 and Bastia 5-1. Would this suggest a similar outcome this Sunday at 14:00? Let's hope so. In any case, OL will be fairly firm favourites for the clash between the two giant clubs.
If you put aside the number of OL players who have been off on international duties, a large part of the squad got to have a breather in mid-week. Which means that certain players should have recharged their batteries before going on to play ten matches between now and the winter break, inbcluding three highly anticipated ties against Marseille, Saint-Etienne and Paris! So there's no need to go on about how important the three points will be this Sunday.
Having made a raft of changes to his side for the trip to Sochaux, will Rémi Garde revert to a more familiar starting line-up? Minus, of course, Bastos and Briand (injured), Koné (suspended), will Garde look to rest his international stars or use their talents to try to ensure the result? At any rate, there should be a number of names present who weren't in action at the Stade Bonal.