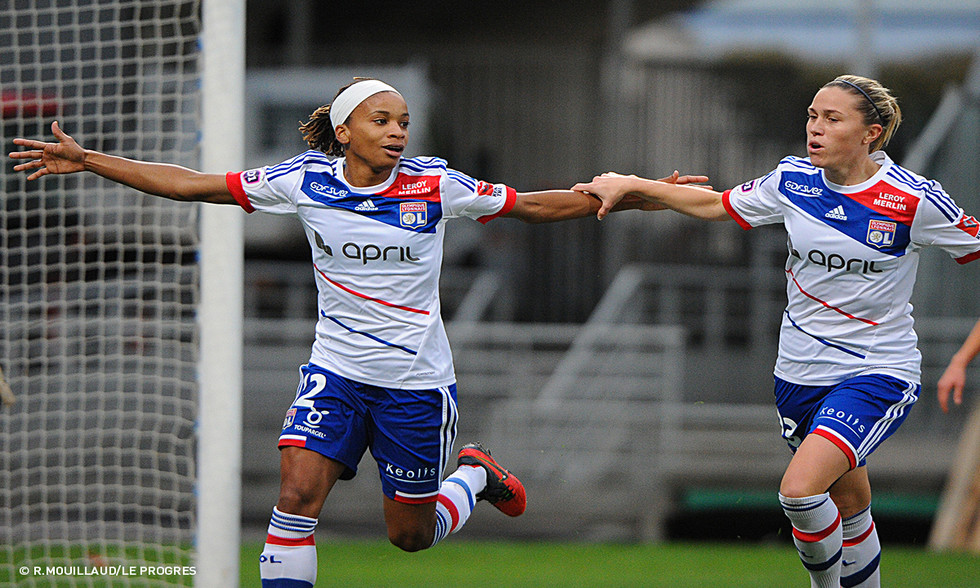 Olympique Lyonnais has announced that OL Women's forward Elodie Thomis has extended her contract with the club for three seasons.
Arriving at OL from Montpellier in July 2007, the France international with 82 caps to her name (26 goals) is now linked with OL until June 30, 2016. Thomis has already made 95 league appearances for the club (61 goals) as well as 42 in the Women's Champions League (13 goals).
At 26 years of age, Elodie Thomis possesses one of the most glowing records in French football, with two Champions League titles (2011, 2012), five first-division league titles (2008 to 2012) and four Coupes de France (2006, 2007, 2008 and 2012) as well as participations in the Olympics in 2012 (fourth place), the 2011 World Cup (fourth place) and the Eurpean Championships in 2009 (quarter-finalist).
OL is overjoyed at Thomis' decision to extend her contract, especially as it confirms the ambitions of the club - who currently lead the French league unbeaten and who have just qualified for the quarter-finals of the Women's Champions League. OL Women will know their next European opponents following the draw on November 27.