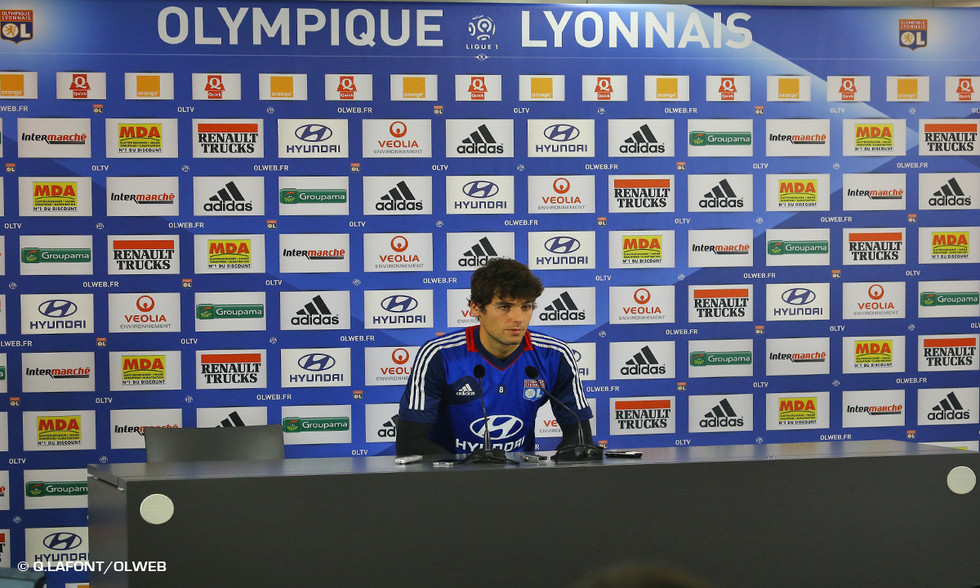 The OL playmaker was eagerly awaited in a press conference after a crazy week. He spoke about his successful return to action.
Yoann, how was your return to action after two-month absence?
Physically I feel great, but there's still a lot of work to do. this week was encouraging though. Even though my performances are necessarily linked to those of the team as a whole. Even though I'm not yet at 100%, I feel like I've made progress and I've learnt to pace myself in order to make it through a full 90 minutes. Playing matches in quick succession has helped. I'm not over-thinking things and I'm not doubting myself. I'm super-happy to be back in training, to be working and to be back in the squad. Every season is different and there's no point in comparing myself now to how I was when I was at Bordeaux. Right now my only objective is not to get injured again.
Have you changed?
Absolutely not. I haven't changed; I'm still a hard worker. I always give my all, as those close to me can bear witness. What has changed? The atmosphere around the club and around me. Yes, people treat me differently now. I'm just saying that this is something I've noticed; I had a lot of attention in the past but now things are more tranquil. Perhaps my injuries allowed me to detach myself a bit, to be calmer and more relaxed. But personally, I've stayed the same, I still have the same personality - kind of shy - but you have to respect that. It's a shame that people have criticised me for not smiling enough... I'm just concntrated on my football and trying to find my bearings again.
A lot of people talk about me without knowing anything about my life

A lot of people remember what you said on your birthday, during the training camp at Tignes in July. Were you trying to send a message to your teammates?
(Smiles) I've heard so much about that speech. It's a tradition at OL to do it. It was simply a chance for me to express myself. I explained how I am so that things wouldn't be misinterpreted... A lot of people talk about me without knowing anything about my life. I just don't want people to believe what is written or said about me in the media.
Is this a new beginning for you?
I don't think so. I was part of the side that won the Coupe de France and fought it out in the Champions League. I'm in my third season at Lyon, and I have more cofidence and less timidity. Les Bleus? I'm playing a lot of matches at the moment and I want to prepare well for Sochaux. I'll think about the France team later.
How do you explain the team's recent successes?
OL is having a very positive season after preparing very well. Our pre-season set us up for a great start, and we've been able to play with a lot of confidence both individually and collectively. We've got a quality squad and a very strong bench, which is promising in terms of being competitive in all competitions. Personally, I'm linking up better and better with my teammates; the links are establishing themselves very quickly. Steed Malbranque? He seems to me to be a very inteligent player and very unselfish on the pitch. We talk a lot on the field. Steed is very consistent in his performances and really works hard for the team. He's also very discreet about his personal life; he concentrates on playing his football and that's the most important thing.