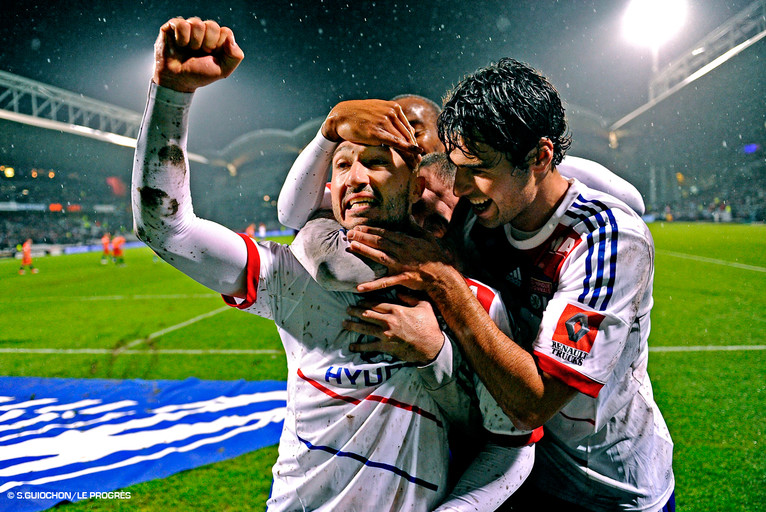 The OL midfielder was voted Player of the month for October by the readers of Olweb.fr... by a very clear margin.
Steed here… Steed there... Steed clens up in our survey: 66% of the votes made him the clear winner for the Player of the Month award for October. He turned in massive performances against FC Lorient and Stade Brestois before backing them up against Sporting Bastia. Steed has brought his hunger for victory, his technique, his vision and his tireless running to the aid of the OL squad. Steed, in a two- or three-man midfield, further forward, deeper... He reads the game and breathes football. He's capable of dribbling past his man, playing a crushing pressing game, passing, bringing other players into the match... He has returned to the French league enriched by his experience in England (419 matches), but without losing his bearings in the French game. He's returned full of desire and has already confirmed that he's not here to have an easy 12 months marking time. He's incredibly demanding of himself... he has the high standards of a real professional, for whom a lost ball demands instant recovery.
Steed  can express himself with the ball at his feet beter than he can in a press conference, but the real truth comes out on the pitch. He returned home, and became an instant first-team regular. He quickly became a key figure in the squad, and a leader on the field thanks to his exemplary work ethic and his talent. He works hard, and he can play the piano every bit as well as he can help you move it... And when you get him together with other musicians, the song takes on a new dimension; the harmony comes together. That's what we're starting to see with him playing alongside Gourcuff, Lacazette and Lisandro...
Steed romps it in. 329 minutes played in October. 889 in total, 12 shots, one goal and three assists.
The midfielder beat out competition from Vercoutre and Gomis, both of whom received 10% of the vote. Vercoutre was decisive against Lorient and Athletic Bilbao, and he's quickly filling the big boots left by Hugo Lloris. And Bafé Gomis, who scored decisive goals against Lorient and Stade Brestois as well as scoring against Nice in the Coupe de la Ligue. He has played as a lone striker (once), alongside Lisandro (twice) and has also come on as a substitute (Athletic Bilbao).