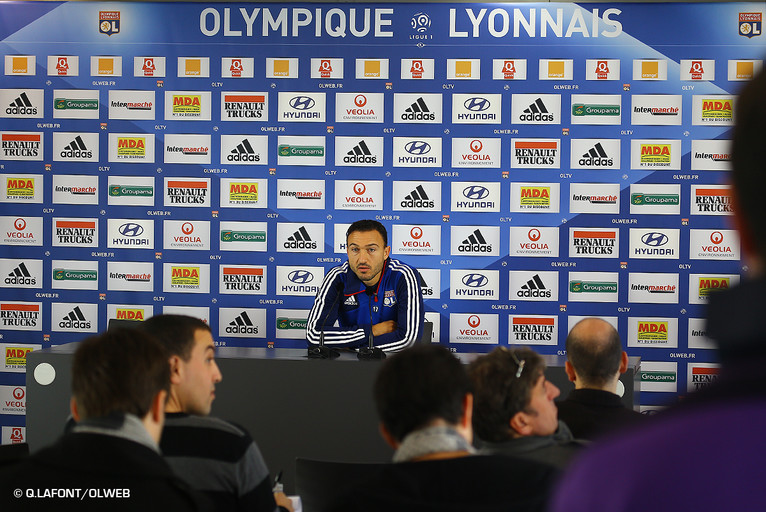 Midfielder Steed Malbranque talked to us about the match in Nice, also discussing Bastia and his own personal circumstances.
How have you been dealing with the defeat to Nice?
"It's a bit hard to take, because we all wanted to win it. We're disappointed. Now we need to keep looking ahead and knuckle down for out match against Bastia. It's very important. We didn't show up against Nice? I think that's a bit strong. the start of the match was catastrophic with some pretty unusual conditions. But that's no excuse. We equalised, but then we conceded again very quickly. I don't think Nice were really all that dangerous except for when they scored their three goals. But you can;t turn back the clock."
Isn't Ol having some problems on the road these days?
"Well the statistics would certainly suggest that. But you shouldn't jump to concusions, there are stil a lot of matches for us to play and improve. We need to be more solid in defence. At Gerland, we always play attacking football against sides who come to sit back and defend. On the road, you have to make sure you work hard and get the basics right before you think about going forward too much."
Was the fact that the match against Marseille was postponed a factor?
"That's no excuse."
CHow would you characterise the upcoming match against Bastia?
"Well, all the lads are looking to get back to winning ways straight away. We absolutely need the win to remain in the top part of the table. We want to bounce back right away to prove that the result against Nice was just an accident."
I wanted to start playing again because I'm well aware of how lucky we are to be professional footballers.
How have you felt about what's been said about you since you started playing again?
"I don't know what people are syaing about me, because I hardly read what's in the media and I don't watch much TV. I simply have a very precise objective, and we'll take stock at the end of the season."
What is that objective?
"To be asd consistent as possible right up to the end of the season, to to play as well as possible and to bring as much as possible to the team. That's what I'm working hard for... Have I been surprised by my start to the season? No. I work and I work. I don't ask too many questions and I don't overthink things. Have I begun a new career this season? I never said I was retiring. I wanted to start playing again because I'm well aware of how lucky we are to be professional footballers. I've taken a huge gamble, though. I'm very happy to be at OL. I'm very determined. I want to continue and to enjoy myself. We'll see whether I have a dip in form or not."
Do you play a different role in the squad?
I don't think of myself as one of the first names on the teamsheet. I know that the season is far from over. I get along well with everyone. FInish my career at OL? That would be great for me, but I don't have the answer. I signed for one season, and I don't want to stop playing at the end of it. Have I discussed this wit hthe club? Not yet...
Have you missed OL during your ten years in England?
"I had ten extraordinary years in England; I was fulfilled there. But I followed OL from a distance. There was no missing."
The France team?
"It's a bit late... maybe not... I'm 32, even though age doesn't really mean very much to me. The France team is preparing for a very important tournament, and it makes perfect sense that the coach is calling on younger players."
Gourcuff's return to action?
"The whole squad is very happy to have him back on the pitch. He's a real plus, and he'll bring a lot to the team."